All You Need To Know About Deep Wave Wigs
Aug.09,2021
Deep wave bundles are getting excessive buzz these days, as you might have heard about them from celebrity news sources and their Instagram posts. Women are choosing Deep wave Hair wigs over traditional hair wigs. Girls and women are embracing human hair deep wave wigs for their versatile nature. Most of the deep wave hair bundles come in a healthy state, giving one a natural-looking hairstyle.
But most of the women don't know much about deep wave hairstyles, wigs, and hair weaves. This article will discuss all things about Deep wave hair wigs and Hairstyles.
What is Deep Wave Hair Wig?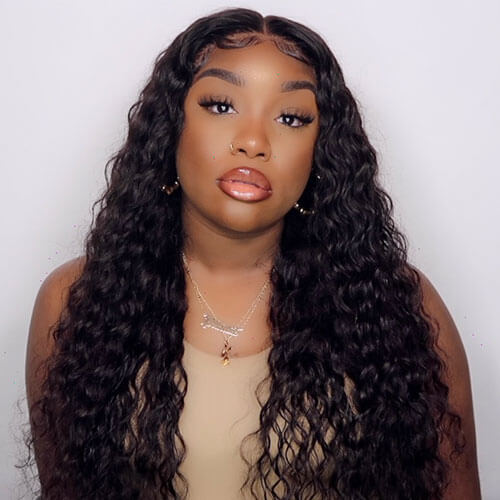 Deep wave hair is a popular kind of virgin human hair known for blending well with ethnic natural hair textures. It comes in various types, such as straight, wavy, and curly. It has the same texture as your body wave, loose wave, or natural wave but has a tighter curl. With different styling techniques, it can hold the style for long periods.
If you want to add more hair to your natural hair, deep wave wig is a good choice because it blends with your hair well and looks bomb and thickness. Again, you need to take good care of your deep wave hair and treat your own hair to protect it from shedding and tangling.
Its pattern is close to Jerry's curly pattern. Deep wave hair texture flows have smooth waves, and it looks luxurious and boosts your hair. Indeed, good and proper maintenance is necessary to keep the hair a longer lifetime. With the appropriate care, your deep wave hair will typically last at least 12 months.
Women enjoy deep wave hair because it brings the shiny fullness that so many of us desire.
Advantages of Deep Wave Hair Wigs: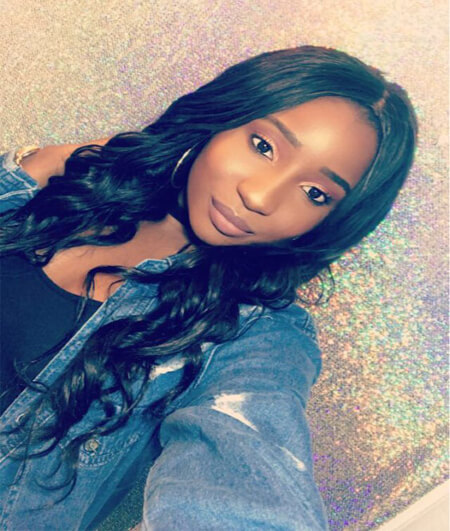 Boosts Confidence and Look: It will give you immense confidence. It is genuinely caring for the deep weave hair, just like caring for your natural hair. It might take time and effort to do, but once you make it become an essential part of your daily routine, it will be much easier! You will have so much confidence in yourself, but you will feel comfortable and more relaxing. And these feelings are outstanding elements that build up a sense of happiness every day in your life.
Enhances Beauty and Provides with Versatile Hair Styles: A woman's hair is the first most noticeable part of her beauty. It's an essential part of your appearance and sets the tone for your entire look. How cool is that to know that your outlook can turn you into a completely new girl who has an impressive hairstyle and looks more charming.
Besides, hair for black women is more important to show their beauty.
Maintenance of Deep wave Wig: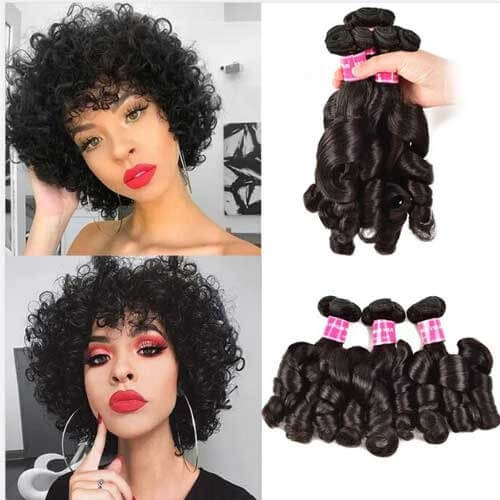 Maintaining Your Deep Wave Wigs While You Sleep
Avoid cotton pillowcases and sheets as they may ruin the natural gloss of your waves. You can prevent this by wearing a silk scarf or using a silk pillow to protect your hair all-around. To take it one step further, use your silk wrap while exercising or working outdoors. You'll be amazed at the difference it makes!
Brushing Deep Wave Wigs Styles
When brushing the deep wave weave hair, you need to be very careful. Because if not, the curls will loosen easily. we recommend you to use a wide-tooth brush; the reason is that a standard brush or even paddle brush can make the coils unwound while brushing. So, the wide-tooth meeting is a perfect choice for this situation. When brushing, as with all styles, remember to start from the tips of the hair and gently work your way up to the roots.
Washing is the most crucial part of treating the weave hair. Before you wash your deep wave weave hair, remember to use your fingers to comb your hair smoothly to ensure that all strands flow freely as much as possible. Then, wash your hair with mild water. Shampooing your deep wave hair correctly can be one of the most significant factors in how long your waves last. This process starts before you even get in the shower.
You'll want to comb your hair with a finger comb to minimize tangles. This will allow you to get a proper wash without any tearing. You can also utilize a pre-conditioning treatment before you wash to reduce your drying time.
Use a generous amount of the conditioner and distribute it through the hair in a downward motion using your fingers. Leave the conditioner in your hair for at least 10 minutes.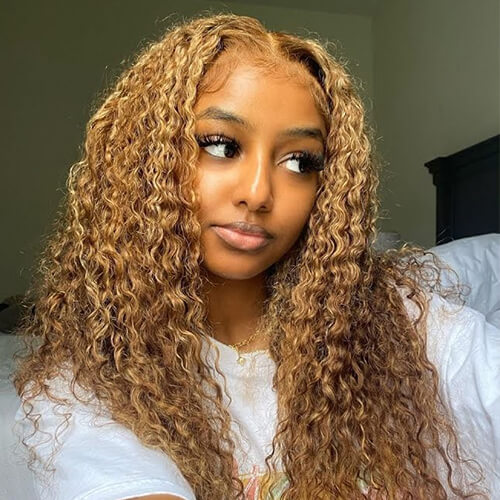 ·Rinsing Deep Wave Hair Wigs
Washing your hair is vital to ridding your hair of excess oils and reducing dirt and product build- up. However, if you don't rinse your hair correctly initially, you're not doing that much good in the first place. To rinse your deep wave hair, you'll want to run water through your hair in a downward motion. Use your fingers to help the process of removing any conditioner you've used.
·Maintaining Your Deep Wave Wigs When They Loosen
It is natural for your curls to loosen a little bit over time. Since they're made from virgin human hair, you can use either a curling iron on a medium heat setting or a set of plastic curlers. It is common for hairpieces to need upkeep, so know this ahead of time.
That said, it isn't recommended to brush or straighten the hair because this commonly results in a curly look. Likewise, you'll want to be conscious of how sleeping impacts your deep wave hair.
Taking care of deep wave wig is indeed really important and necessary. We believe that after reading these essential tips to maintain your weave lifespan, you can have more motivation to keep your old deep wave weave hair last long, be healthy and new like it has just been purchased from a store. All these will ensure your fantastic appearance by making your wigs last long.