How to Style a Bob Wig? All You Need To Know About Bob Wigs
May.18,2021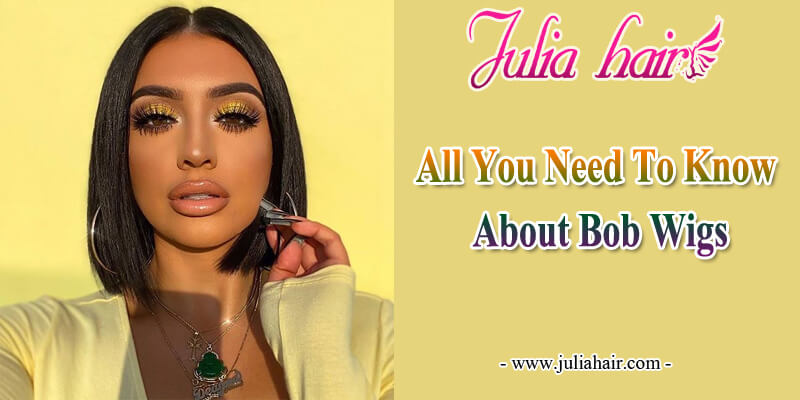 Even if you love long hairstyles, to stay cool in the summer, you need to choose shorter hairstyles. Bob wig hairstyles are fashion trendy in the hot summer. Modern bob wigs are available in every 'style of bob' that you can think of. A short bob wig brings us great convenience in life and changes the hairstyle we want.
If you want to see how you'd look with short hair without necessarily cutting off your locks, you can try short bob wigs. But do you know more about bob wigs? Do you want to try the short bob wigs to change your look and beauty? Today, we will share with you all about bob wigs. Follow Reading!
What Is Bob Wig?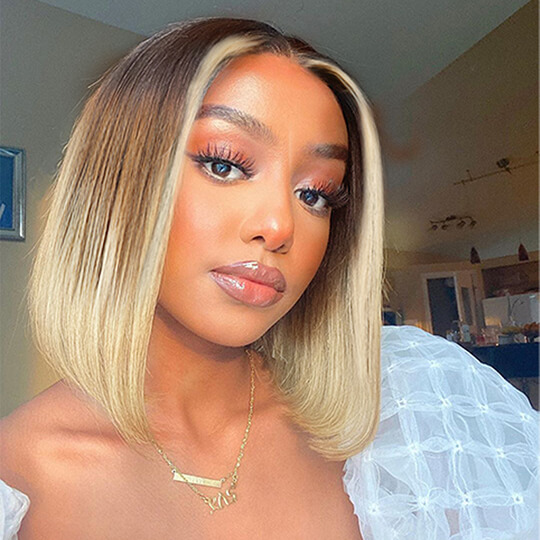 Historically, a bob wig is a short wig with bobs usually worn in British courts. Now, it is widely renowned among women of all ages throughout the world. It is classic hair, specially designed for ladies who like short hair. It is a unique style, a perfect solution for women who have an interest in clean-cut hairstyles.
It gives you the most natural look. Bob wigs can be curly, sleek, flirty, and straight. When it comes to its construction, this hair type is available to lace front wigs, full lace wigs, non-lace wigs, and u-part wigs. Besides, you can get in touch with Julia Hair for the best bob wig styles for face shape, skin colors, etc.
Why Do We Love Bob Wigs?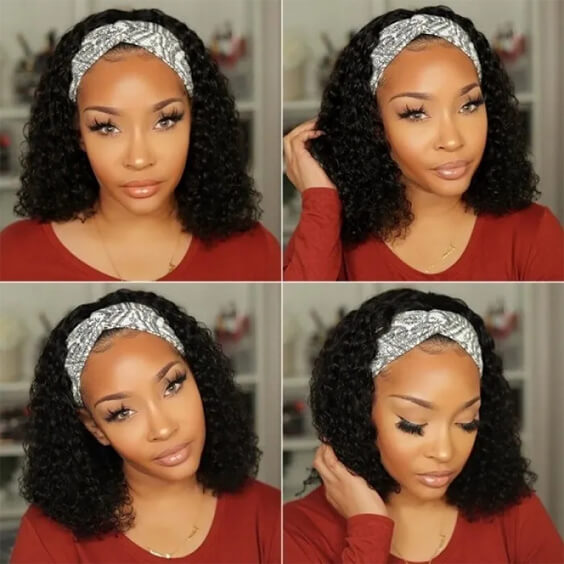 Bob-style wigs have been popular for decades, and despite changes in fashion and hair trends over the years, the bob has remained a tried and trusted style that has become a go-to for many women in Australia.
Bobs are a flattering style for everyone, regardless of face shape, age and style. Bobs give the ultimate classic chic look and are particularly lightweight and comfortable to wear whilst keeping your neck and shoulders cool in the Summer heat.
With bob wigs, you do not need to be concerned with any hair issues you may have. Wearing bob wigs can assist you to conceal these issues.
Bob wigs save time. Many people are living busy lives. Perhaps, you are a business person who needs to travel a lot, you are a student having full classes, or you are a married woman who needs to take care of the home and go to work as well. With all this full of activity, you do not have much time to style your hair, so, just put a bob wig on, which makes you look great and appealing.
The Features Of Bob Wigs
There are several features of bob wigs. If you are thinking of creating a new look, it might benefit from considering using chic bob wigs that are available and affordable at Julia Hair now. Here are eight features of bob wigs.
Styles: With bob wigs, you can easily make a simple and effective new look. This feature makes it easy for you to quickly change the length of hair if you want short, wavy hair or a long bob haircut. This feature also allows you to lift your mood. It is also ideal if you are feeling a little fiery.

Easy To Style: These high-quality short human hair wigs are natural to style and brush. They are straightforward to brush and style the hair to get the yearned look. With this feature, you don't need to be worried about the hair might seem grubby at the back since you are going to place it on a mannequin before putting it on your head. By doing that, you will have confidence, knowing that every hair is in the right place.

Haircuts: With this feature, you can save money on haircuts. A permanent bob wig wearer is sure to save a lot of money over the long term on regular cutting and styling sessions at the hair salon.<

Lustrous and Nice: Bob wig is lustrous and nice in any view. Several inches(8 inches to 14 inches) could be chosen, just follow your fashion step. Tangle-free, shedding-free, no shorter hair. Absolutely smooth from the top to the end. You can dye it to any color and perm it as you like.

Easy To Maintain: Bob Wigs are easy to maintain. You need to wash them at regular intervals to avoid getting greasy and dirty.

Good Textures: healthy human hair, the middle part Bob wigs are quite submissive and shiny. 130% density makes it full and attractive. You should be fabulous no matter the loose wave style or braid. Easily install and care for in your daily life.

Conceals Hair Issues: These high-quality short bob lace wigs can appear just as high as your natural hair and can help to retain a lot of the confidence that might have been lost when the hair-related problem was first experienced. They are perfect for everyone who just wants a break from the concerns of maintaining their natural hair; bob wigs conceal most of these issues.

Bleached Well: the products have been bleached well. It has a special feature that 80%-100%-130% incremental density from the forehead to backward. All are designed as real human hair, lace front wigs with baby hair around. Natural hairline, bleached knots, and middle part short bob wigs.
What Types of Bob Wigs Are There?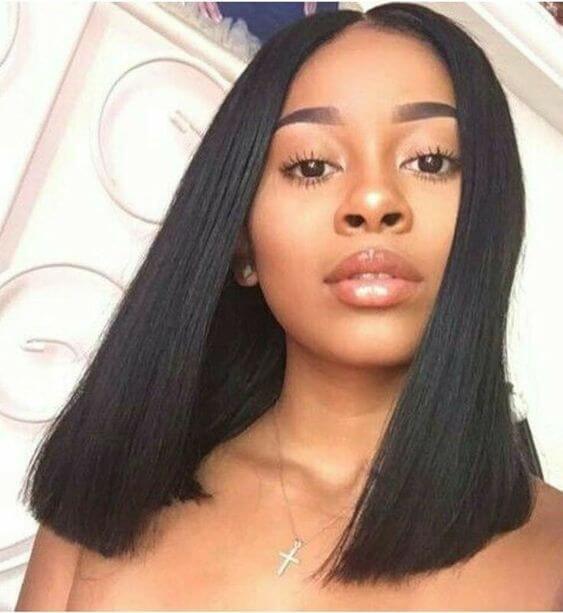 There are many types of bob wig styles to choose from that all frame the face well and give an effortless, polished look. Here are the most popular types of bob wigs available today:
A-Line bob
A typical bob-style cut where the hair is slightly longer at the front.
Chin bob
Chin-length hair that is the same length around the head.
Graduated or Inverted bob
Similar to an A-Line bob but with longer layering and texture at the back.
Longer Bob(Lob) Wigs
A shoulder-length or 'long' bob.
Shaggy, Textured, or Messy bob
Short or medium-length bob style with a layered, messy texture.
How to Maintain Bob Wig and

How to Make A Short Bob Lace Wig Look Natural?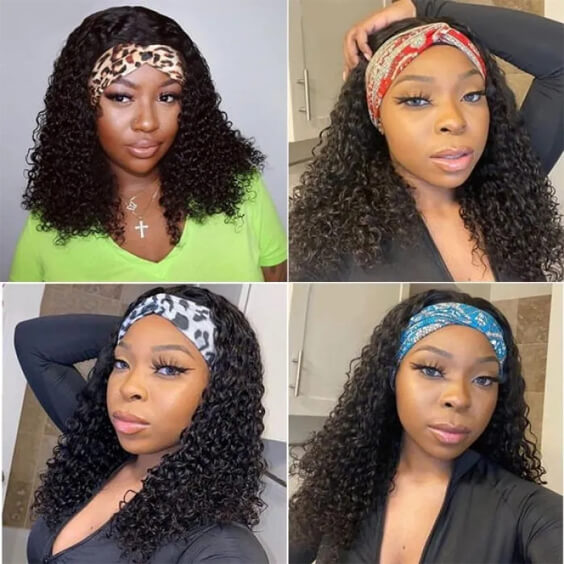 Choose a high-quality short human hair wig.

Go for the right bob wig textures which are most appropriate for your face shape.

Selecting the right color of the short bob wig according to your skin.

Purchasing the short bob lace wig cap suits your head well.

Using the appropriate method to wear your short bob wig.

Taking good care of your bob wig is vital.

Style your bob wig as you desired look.
How To Care For Your Short Bob Wigs?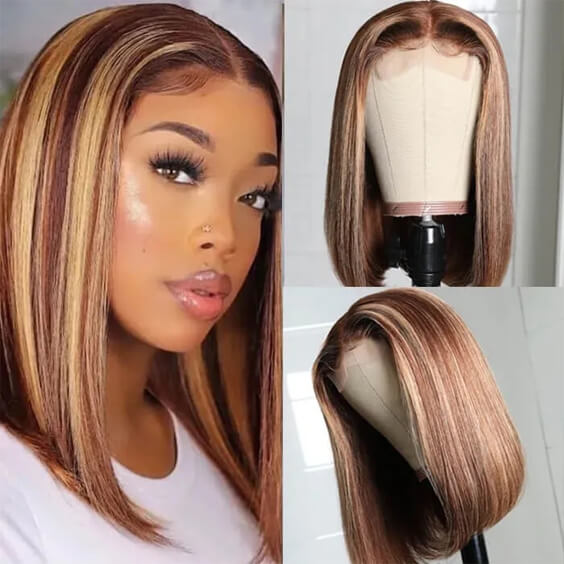 Here are some short bob wig maintenance tips to help you in keeping your bob wigs looking glamorous and splendorous. Ensure you wash it regularly. Although this depends on how often you wear your bob wigs. Wash them at least once a fortnight.
1. Gently and softly detangle the hair using a comb.

2. Rinsing your bob wigs by using lukewarm water, when doing it, don't soak the entire bob wig.

3. Shampooing the wig properly, message every bit of the bob wigs with high-quality hair shampoo.

4. Conditioning is also essential. When conditioning, make sure you avoid the roots.

5. Wetting again with lukewarm water.

6. You can blow dry or air dry the bob wig.

7. Keep it away from high temperatures because high temperatures tend to weaken the hair.

8. Never comb your bob wig when it is wet. Let it blow dry or air dry and only comb it when you are confident that it is scorched. Use a broad comb brush, and as you do it, begin from the ends and work your way to the top to avoid unnecessary shedding.>

9. Always keep these tips in mind whenever you are not putting on your bob wig, make sure that you store it properly most preferably in its original package to avoid tangling and messing it up. Whenever you want to use it again, you will find it in its good-looking condition.
Where To Buy The Best And Affordable Bob Wigs With Buy Now Pay Later?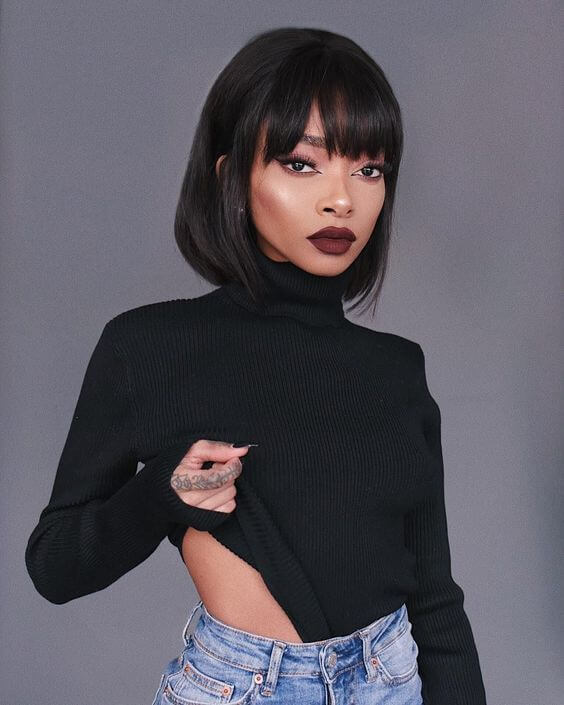 Bob wigs are an incredible way to transform your look. These superb styles have stood the test of time, offering different lengths and color combinations.
Here at Julia Hair Mall, we offer a full range of bob wigs including short-length, mid-length, longer-length, ombre, colored bob wigs, headband bob wigs, bob wig with bangs, body wave, curly hair, and straight styles for your choice.
Find your perfect bob wig from our ultimate fashion trendy wig collection for only $50.5 browse all the bob wigs.