All You Need To Know About 360 Lace Frontal
Nov.01,2017
The new trend in the hair extensions market are these 360 lace frontals. Lace frontals complete the desired look of a sew-in by closing off the install, eliminating the need to blend and leave out. It's the "finishing piece" that completes a full head of weave.
What Is 360 Lace Frontal?
360 Lace Frontal is that you have lace all the way around your head and in the middle, you can sew down bundles, so you have lace from ear to ear and in the back with lace.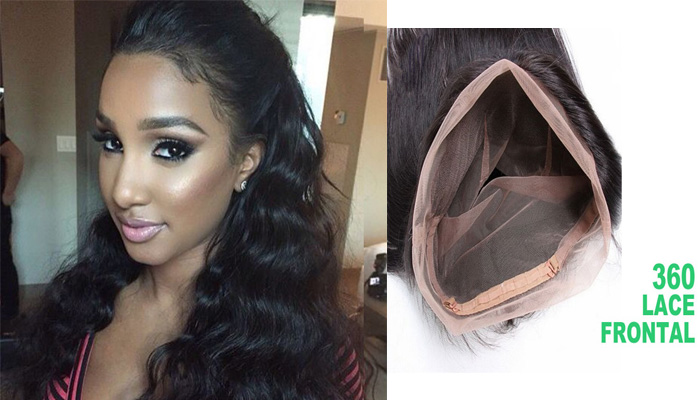 How To Create A Super-fast Quick Weave With A 360 Lace Frontal?
Items You'll Need:
♥ 360 Lace Frontal & Virgin Hair Wefts/Bundles
♥ C-Curve Needle
♥ Thread
♥ Scissors
♥ Bonding Glue
♥ 2 Wig Caps
♥ Styling Tools & Products (comb, hairspray, gel, etc.)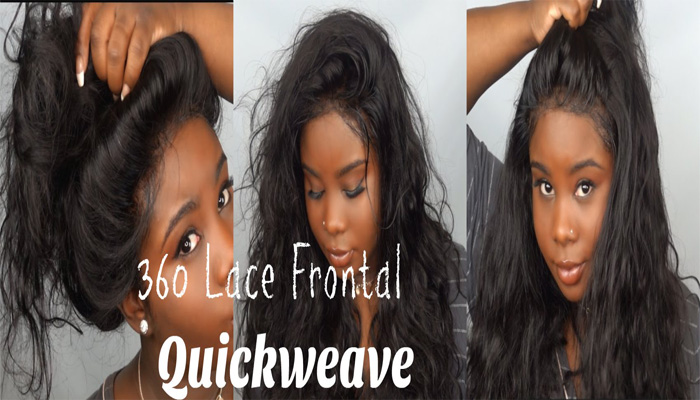 1. As with all weaves, you should begin by prepping your natural hair and extensions. This means washing, conditioning and trimming your real hair. You may also wish to pluck hairs away from the hairline of your frontal, bleach the knots, or dye the lace to better match your skin tone. After making any wanted changes to your 360 frontal, you may need to trim away excess lace from the back of the piece.
2. Once you've finished prepping, style your natural hair in either plaits or cornrows and then put on your two wig caps. Take the needle and thread and sew the two wigs caps down using big stitches in a circle around the crown of your head. Next, take scissors and cut away the excess from the top wig cap.
3. Next, apply for your 360 lace frontal and position it carefully into the desired area along your hairline and braid or pin the hair out of the way. Once the 360 frontalis in the right place, sew it down along the outside of the top wig cap.
4. After the 360 lace frontal has been installed, you are ready to begin gluing wefts down in the remaining circular area. You can prep this area first by spraying it with hairspray, or you can simply begin gluing down the tracks. Start by gluing in the back and work your way upwards. Be sure to measure the track against your head before cutting and gluing.
5.Once all tracks have been glued into place, it is time to cut away the remaining lace from the hairline. After trimming the lace, you can either use lace adhesive or styling gel to secure the frontal into place.
There you have it – all the steps it takes to make a stunning, natural looking 360 lace frontal pronto quick weave. Using 360 lace frontals to complete this quick weave is that you can achieve many different styles, such has up-do's and high ponytails with ease.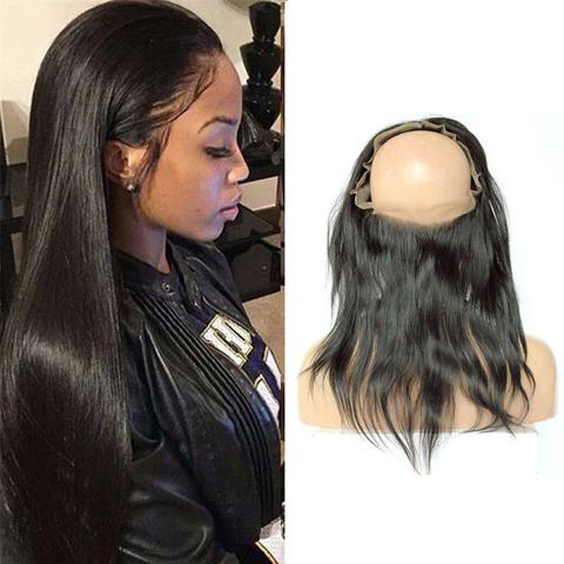 360 Lace Frontal Tips & Tricks
Less Hair
You won't need as much hair as you normally do with a closure. So two bags and a 360 Frontal is more than enough for a full head.
Try to match the lace to the color of your scalp
You can use concealer one or two shades lighter than your regular concealer. Then with a precise concealer brush deposit the concealer into the party line of your 360 Frontal.
Coffee Rinses
If you want to get the entire piece to match your tone try to do a coffee rinse. Brew a cup of coffee that is about the tone of your scalp ( a little lighter than your skin tone)
Watch the Density
Look for 360 Frontal that has a little less density around the part line and the hairline. Our 360 Lace Frontal is perfect for this because we are sticklers for products that look realistic.
Create Natural Layers
You don't need to have a really long frontal, it just won't look realistic. So try to go for something that is significantly shorter than your hair so that it blends in a realistic way. For example 12" goes great with 14, 16 and even 18" wefted hair. 16" blends perfectly with 18" 22" and 26" hair.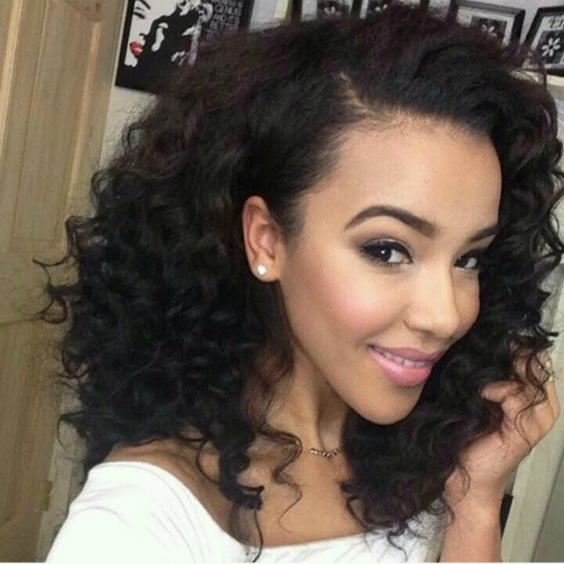 360 Lace Frontal: Pros and Cons
Pros
1.It is a versatile styling option, you can put in a ponytail or any other as you like.
2.Sew in 360 lace frontal with few bundles, in general with 2 bundles.
3. Easy to make a wig by 360 lace frontal with bundles.
4.Spend less time with blending hair.
Cons
1.Adjustable straps may cause bunching in the back.
2.The elastic band may cause tight and headaches.
3. The wig may damage your scalp.