All Things You Should Know About U Part Wig
Jul.18,2020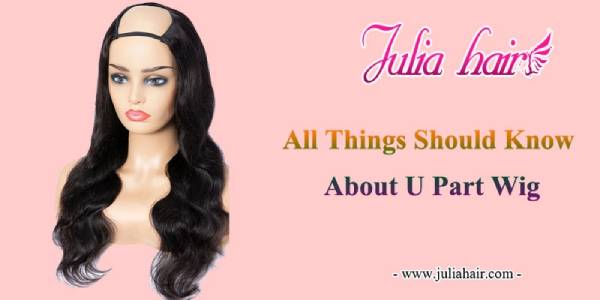 U part wig is a new arrival hair product in Julia hair. Different from the other human hair wigs, it becomes a new fashion trend because of the easy install way without glue and sew in, cheap price, super natural-looking, and save time. Today we will share with you an overview of U part wig.
Knowing the characters of U part wigs can help you use it easily, even to the customers, they will get the most information about a U part wig. OK, let us start it!
What is a U part wig
What features of a U-part wig
Does a U part wig shedding easily
How to make a U part wig
How to install a U part wig
How to wash a U part wig
How to maintain a U part wig
Who needs to use a U part wig
Where to buy a U part wig
What is a U part wig?
A U part wig is made by synthetic hair or real hair. The U part wig in Julia's hair is 100 human hair. Different from full lace wigs or lace frontal wigs, there is a U shape leave out on the forehead. Customers who install a U part wig can fulfill this part by there own hair which creates an invisible and natural hairline.
There are clips and adjustable straps on the back of the U part wig, you can clip it stable and adjust the size fit your head. Simply install it within 3 minutes, create a thick and full hair. You can make your favorite hairstyle by U part wig. You can also choose a straight wave, when you are tired it, you can blend, dye, perm or curl it.
U part wig is one kind of wigs for black women , according to the hair texture, you can find Brazilian human hair U part wig, Malaysian hair U part wig, Indian hair U part wig, or Peruvian U part wig. Hairstyles are different, some people like straight wave U part wigs, while others like body wave U part wigs, or curly wave U part wigs.
No matter what kind of wigs you like, you will find the best one for you.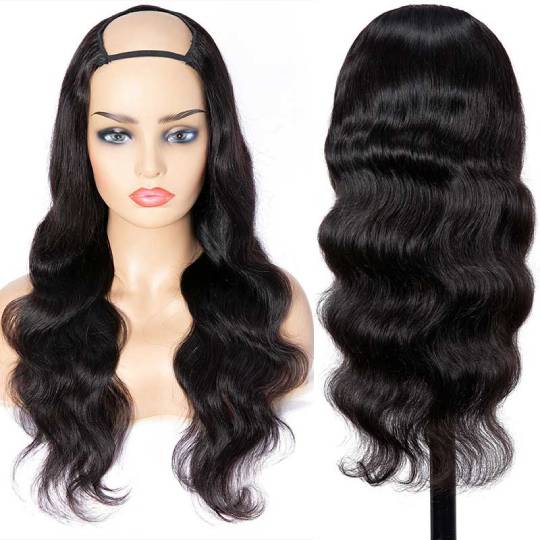 What features of a U part wig?
1. Hair materials are 100% raw hair, there is no chemical process, tangle free, shedding free, glossy, shiny, no lice, and no split.
2. A lace cap with a U shape design, you can leave out your own hair for this part, there is no need lace closure or lace frontal to sew in. One thing should pay more attention, you'd better choose the same hair color with your own hair, or dye it to the same color, or it won't match with your own hair.
3. 5 clips in the wig cap, you can clip the wig on your own hair easily immediately without glue, stable and secure. No harm to your own hair.
4. Adjustable straps on the back of the wig cap. So you can adjust the size of the U part wig, not too tight, nor too loose. Very comfortable!
5. U part wig complete by machine-made, the wig cap is breathable and comfortable. Machine-made hair products reduce the time of production. Customers can get it very fast.
6. Blending perfectly to your own hair, very natural, invisible, and undetectable. Supernatural looking without any harm to your own hair.
Does a U part wig shed easily?
Normally it won't. U part wigs were sewed by hair weft on the lace cap, the hair wefts were double machine wefts, very durable and strong. Customers used it and take good care of it, the hair won't shed a lot. But if you use for a long time, 4 or 5 hair strands shedding is normal.
U part wig cap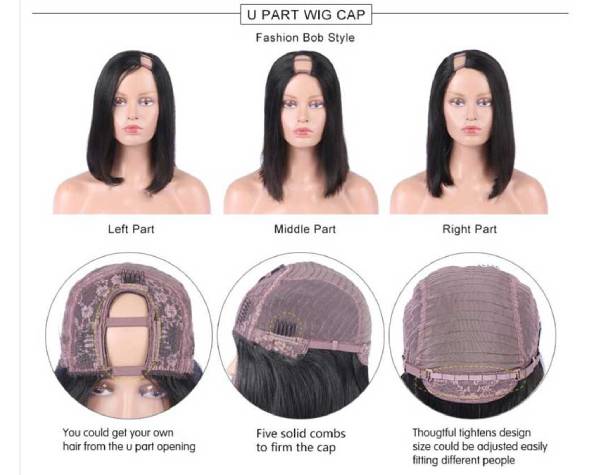 How to make a U part wig
If you want to save time, you can purchase a U part wig from Julia hair, if you want to make it by yourself, you can purchase hair bundles from Julia hair also. Here we will teach you how to make a U part wig by yourself.
First, get the length and width of your head, the length should be along with the hairline around your head, the width from the front to the back of your head.
Second, put a wig cap on the stand foam, then leave the U part of the cap.
Third, sew the hair wefts along the hairline you make by the marker. If you want to have a thick hair, you can mark a thick hairline, if you want to have a thin hair, you can enlarge the hairline.
After you sew all the hair bundles on the hairline, then the U part wig is finished. It is not complex to make a U part wig while purchasing a U part wig can save more time.
Each thing has two sides, purchase a complete U part wig can save time, but do a U part wig by yourself can enjoy the interest in sewing a wig. Different people have different views. We recommend using human hair bundles on making a U part wig. We all know that human hair wig has more outstanding benefits than synthetic wigs.
How to install a U part wig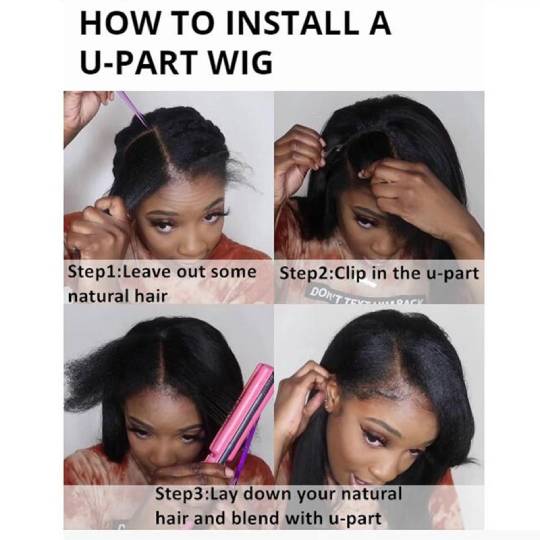 1. Measure your head, and leave out the part of your own hair with a U shape. Bandit and wait for use.
2. Braids the left hair in cornrows, make it as flat as possible. If you want to wear the wig for a long time, you can make the braids a little thinner, if you want to wear the wig for a short time, you can make the braids thicker to let the clips easy to take out.
3. Attach your U part wig according to the cornrows by the clips. Make sure all your hair under the wig, use a bigger pin to pin your wig stable. Maybe there are little combs inside which can help you make the wig secure and not easy to slip off.
4. Make hair sections and hairstyles. You can part your hair to the middle part, sideway, even pull all your hair back if you want.
How to wash a U part wig
Normally it depends on the frequency you use your wig. If you wear it every day, you can wash it 3 times a week, if you only wear it at the party or celebration, you can wash it depend on the status of the hair wig. The followings are the steps for how to wash a U part wig
1. Prepare a bin of freshwater, mix with hair shampoo.
2. Soak the wig into the mix of water. Before that, you need to take over the wig cap to make sure the wig immerse into the water totally.
3. Grasp the hair by your finger, make sure don't twist the hair, till the hair is clean. Clean the shampoo with the freshwater.
4. Apply hair conditioner on the hair, wait for 3-5 minutes, wash it.
5. Dry the hair in the air, please make sure don't use the blow dryer which will make the hair dry and split. If possible, you can put the wig on the stand foam to keep the shape of the hair.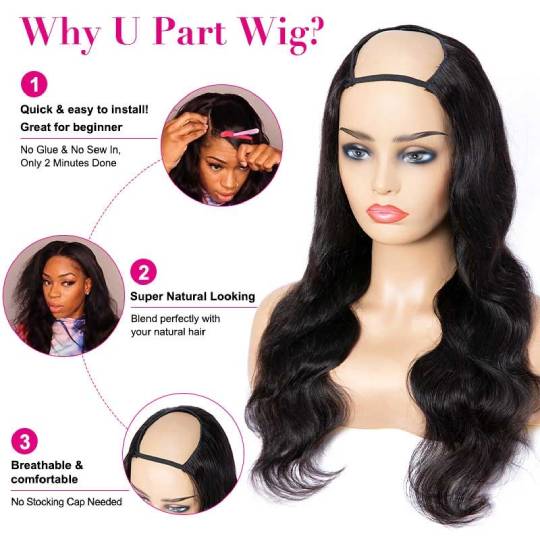 How to maintain a U part wig
Gentle to comb or style your wig
Even the wig made by real hair, when you use it, you need to comb it gently, or it will make the hair fall out. You can start the end to comb your hair, open the matte part to let the hair comb easily.
Wash a U part wig in the right way
Wash it in the warm water, use the special hair wig shampoo and hair conditioner to protect the hair.
Spray heat protectant
If you want to use the flat iron or curl iron, you can apply some heat protectant oil on your hair wig to reduce the hurt to your hair.
Make a deep hair condition once a week
The hair conditioner can nutrition the hair. You know the hair leaves the vendor, there is no nutrition itself, so you need to apply some hair conditioner to make the hair glossy, shiny, and bouncy.
Trim the ends normally
Even your own hair, for a long time, the ends will split, you need to trim it at a hair salon. So after a while, you use the U part wig, you need to trim the split ends to avoid the damage move up to the hair. Usually, trim the ends 6 to 10 weeks.
Who needs to use a U part wig
Wigs for black women is a necessary part of their daily life. The U part wig as a kind of wig can be used by African American women. They braid their own hair can clip the U part wig on the hairlines, blend their own hair match with the wig.
People who want to add their hair volume, they can use u part wig to add the hair volume. Just like the hair extensions, clip-on your own hair to make the hair thick and full. Then make a hairstyle they like. Please make sure to choose the same hair color and hair texture to your own hair, or it won't match with their hair, it is another problem.
U part wig customer show:
Where to buy U part wig
There are not many U part wig hair vendors, Julia hair as one of the top fashion hair trend company. They have a complete product line to make the U part wig. As a new arrival hair product, Julia's hair will give you the most affordable price but high-quality hair wigs. If you want to buy a U part wig, please don't miss this chance for clearance sale, Up to 35% off for new arrival hair products.
Except for U part wigs, Julia hair also provides weave hair, lace closure, lace frontal sew in, human hair wigs, lace frontal wigs, frontal wigs, transparent lace wigs, fake scalp wigs, HD lace wigs, 4x4 wigs, and 360 wigs, there should be one fit for you, and big Julia hair promotion helps you save more.
If you want to know more about the lowest price about the best hair weave and wigs, please view our Coupon Code.
As the temperature rises, we change our hair more and more times. Considering this situation, JuliaHair initiated a wave of affordable wigs.
1.Cheap and meet the quality standards.
2.Hairstyles are varied and available.
3. Such as tangling straight knitting, also known as blowing straight hair. Giving people a feeling of more and thicker hair is a must for rock and roll in any season. Jerry's curly hair is attractive and touted as a "no-iron" style. His hair looks shiny and loose and curly.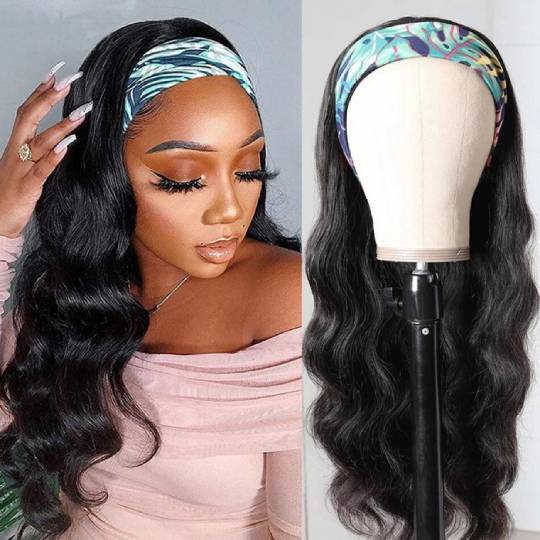 If you are a fan of lace front wigs, these are the items that must be purchased. There are curly lace front wigs, body wavy lace front wigs, straight lace front wigs, and cute bobbed wigs, regardless of your length and style.
1.Attach along the hairline to ensure that the joint between your skin and the wig is not obvious.
2.Wigs can be fixed with thread, glue, tape, or other adhesives.
3.The lace wig in front can make your hairline align with your forehead. It's hard to say that you are wearing a wig.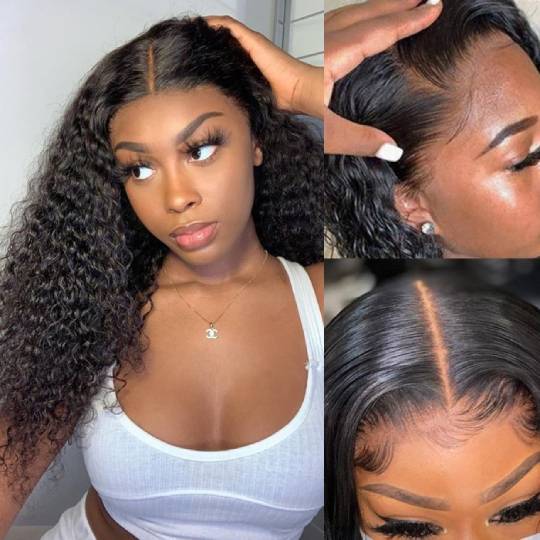 Must buy No3-Julia's v part wig
V part wig is an improved semi-wig with a V-shaped opening at the top, also known as a V-shaped human hair wig. You can also interpret V-shaped partial wig hair as a wig sewn on the V-shaped partial wig cap.
1.Create a more natural appearance, leaving only small stocks as needed.
2.You can also freely make the side or middle part according to your own preferences.
3.Add some accessories to try different styles, such as headbands, clips, and so on.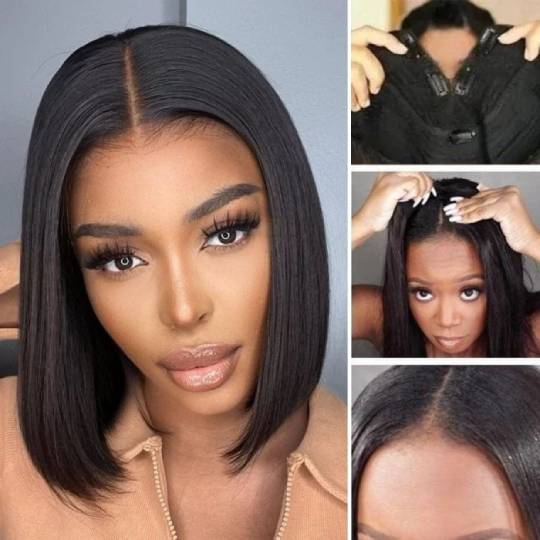 Must buy No4-Julia's weave hair
Julia Hair owns a wide variety of human hair braids, all of which are 100% human original hair, in any style and color. Wave, straight hair, curly hair, loose hair, deep hair, natural hair, and a variety of hairstyles for you to choose from.
1.Brazilian hair is hard and lasts for a long time
2.Hair doesn't need special care.
3.Brazilian hair is suitable for any hairstyle.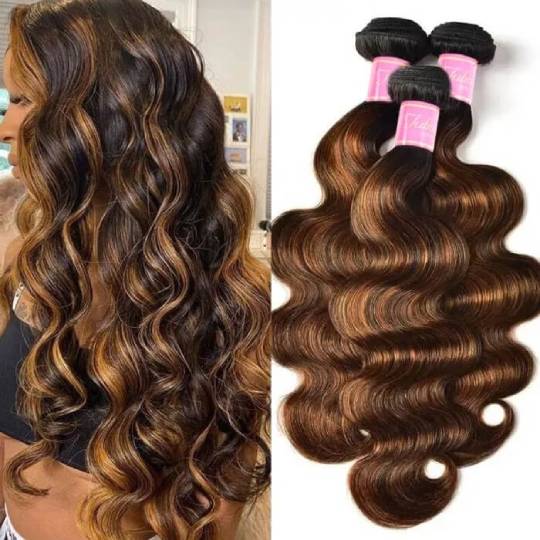 Must buy No5-Julia's

new in wig
In 2022, there are many popular hairpieces. Whether it's a transparent lace wig, a highlighted wig for human hair, a fake scalp wig, a 613 wig, etc. If you buy it on Julia 5th, you can get the date of the annual sales from here at the lowest price.
1.100% human hair.
2.No tangles. Soft-touch.
3. It looks full and elastic, which can greatly increase your hair volume.
4.Don't worry about bursting in a few hours