Affordable Human Hair Wigs For Black Women
Jan.22,2021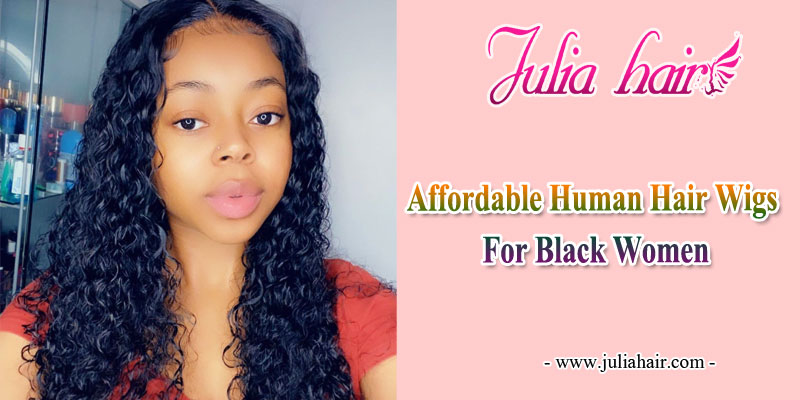 Affordable human hair wigs for black women that look natural are not very easy to find nowadays. Many women are struggling with hair loss that occurs due to old age, cancer, or stress. Hair wigs are made by different companies around the world, but only a few look natural and real.
Actually, there are many factors to consider for black women to get the right and best wig to wear. If you plan to buy one, you should first determine the reasons behind it, whether it is for everyday wear or is it just for fashion decoration.
There are many types of wigs that are available to you through online stores. One of the perfect wig types for you is the one that is made from human hair.
Although this can be more expensive than synthetic hair, human hair can last four times longer than synthetic fibers. With this, you can make different hairstyles like straighten and curling your hair with the use of a hairdryer or a curling iron, you can also do any hairstyle of your choice that will make you look natural and beautiful.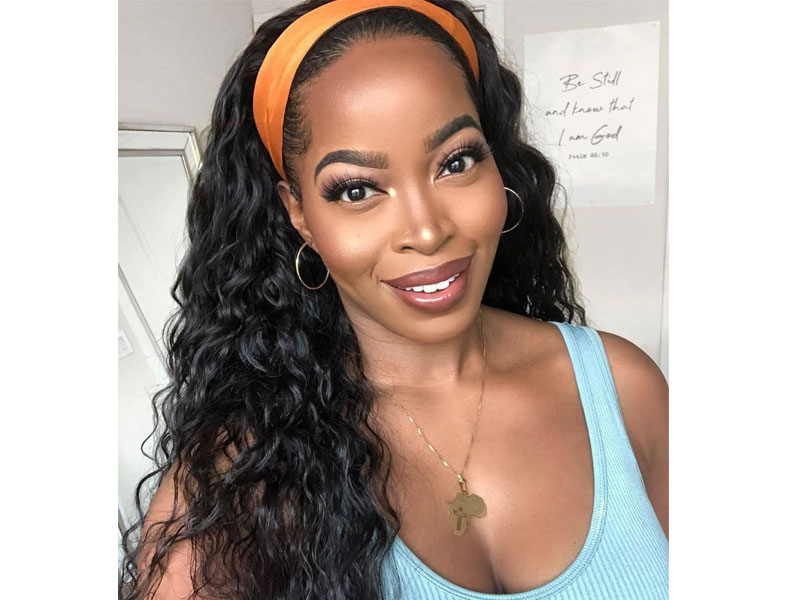 Wigs Styles
Compared to human hair wigs, synthetic ones are cheaper. They will also look natural on you, but the only drawback is that when they are used you cannot use hot irons as they will damage the hair. Synthetic hair wigs should be handled with care avoiding curlers and blow dryers because once heated they will burn and damage.
When looking for the best and most natural wigs for black women, also consider custom made wigs. They are individually designed and created to suit you for the perfect fit. All types of hair wigs need to be handled with care, especially when used for daily wear, to keep their appearance fresh and new. Choosing the right wig is essential for you to feel beautiful and confident while wearing it.
There are so many beautiful wigs for black women available. They come in all the lengths and textures anyone can look for. A very beautiful style is the curly wig for black women. They can be found from long spiral curls to small tight curls. Having all these bouncy curls can make any woman look exceptional and stand out from the crowd.
Weave hair is so full of body, but they are not low maintenance like other types of wigs. These wigs require proper hair care to keep them in good condition. If the wigs are made of synthetic fibers, use only the products recommended for synthetic wigs and never apply heat to these types of wigs.
When it comes to styling real wigs, using your own hair care products will do no harm. Both synthetic and real wigs don't need to be washed as often as your own real hair. These wigs will need to be properly cleaned to remove sweat and styling products that may have started to build up. If they are not maintained properly, this could ruin the wigs and cause an unpleasant smell.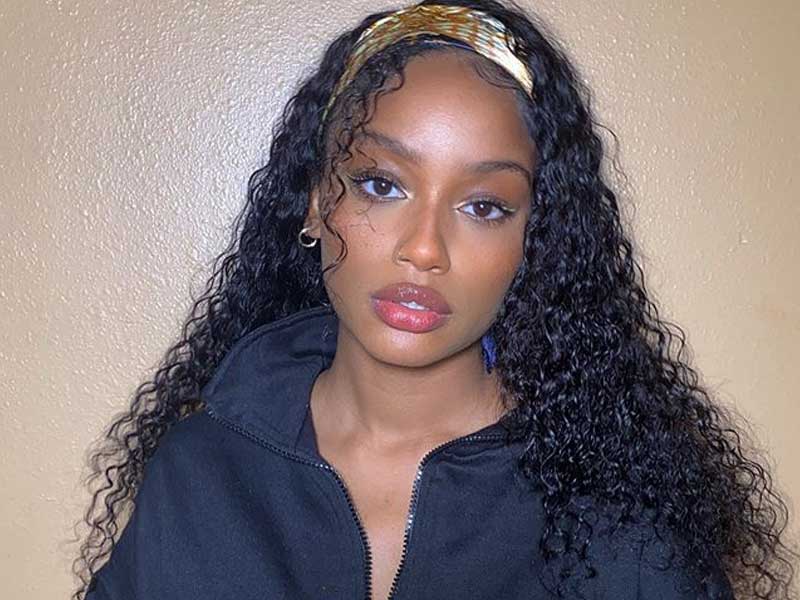 How to maintain normal human hair wigs
1) Wash it in a shallow basin or sink with cold or warm water and a small amount of wig shampoo. Mix the all shampoo into the water and then add the wig. Don't rub the wig, just shake it gently.
2) then gently rinse in a bowl or sink with cold water.
3) Refill the basin or sink with cold water and mix in a small amount of conditioner. Shake the wig in the mixture gently and then remove it without rinsing.
4) Spread it on towels to dry. If necessary, pat dry to remove excess water, and remember not to rub.
5) Using a wide-tooth comb, gently remove tangles and as always, when detangling hair, start at the ends and work your way to the roots. Then let it air dry.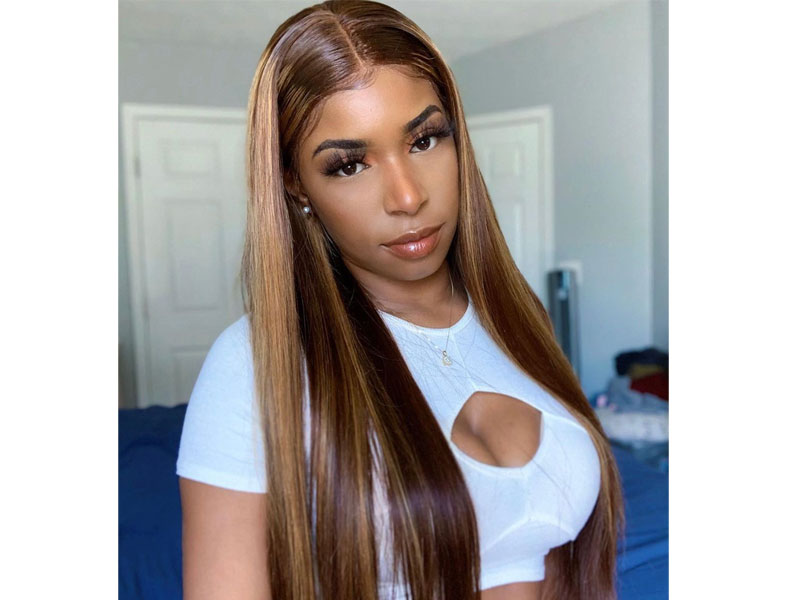 How to maintain curly human hair wigs
Curly wigs that are made from real hair are very durable and can last over a year with proper care. Synthetic wigs, on the other hand, will only last a few months with regular use but can last longer with proper care and maintenance. Another tip is to always comb curly wigs with your fingers to detangle them. In addition to tangling, these wigs are prone to frizz. Using a leave-in conditioner will work well for this type of problem. Taking the time to properly care for any wig will make it last a long time.
Why people wear human hair wigs, what's the advantage
The advantage of wearing a wig is that it gives the wearer versatility. People who wear wigs can change their hairstyles frequently. One day you can wear a short bob wig and the next day you can wear a longer wig with different hair color. It gives the user various options.
The hair wigs can be styled like your own hair. In fact, some are built from human hair. While other wigs made of synthetic fibers can also be styled. In fact, synthetic hairstyles can't be last longer than human hair wigs. You may need to trim yours to fit your face when you install it. Any hairstylist can trim a wig, but you can go to a salon if you feel more comfortable there.
Wigs can be an advantage if your hair is unruly. Let's be honest. Some people just have bad hair. Their hair can be baby-fine or wild and woolly, making it difficult to manage, let alone style. A wig cap will keep your hair in place and hidden under the wig. Wigs can make you look great every day. Many women wear wigs on a daily basis and their friends don't even know it. Some go so far as to get wigs and trim them to different lengths so that their hair appears to be growing!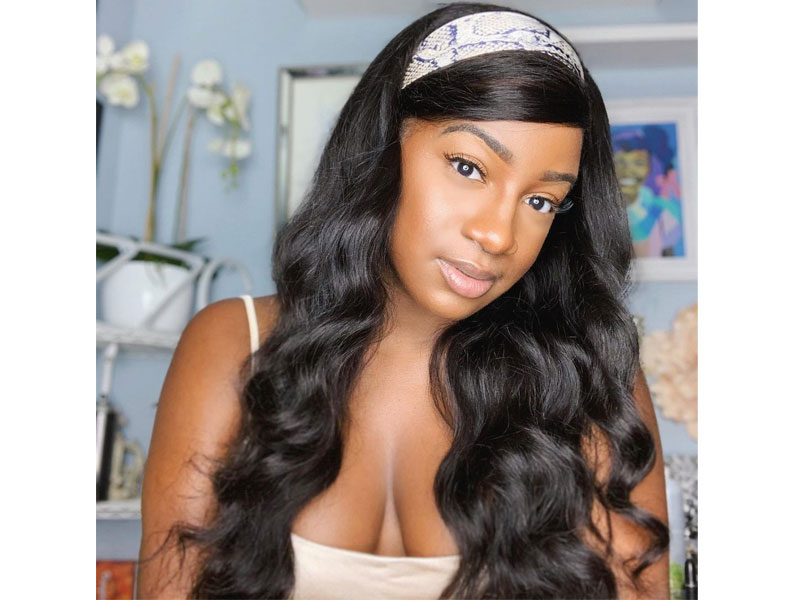 Women who have thinning hair due to heredity or medical conditions also feel more confident when wearing a wig. Women consider their hair to be an attractive part of their body and when it doesn't look as good as it used to, they can feel bad about how they look. As a result, women with thinning hair lack confidence and have low self-esteem. Wearing a wig helps them feel more attractive.
Visit and come julia hair, let julia's hair helps you create a special and fabulous lady!
Add Julia To Home Screen, Get $100
Up To 46% For New Arrival, Without code