Affordable Headband Wigs For Hair Loss Women
Check What Customers Are Discussing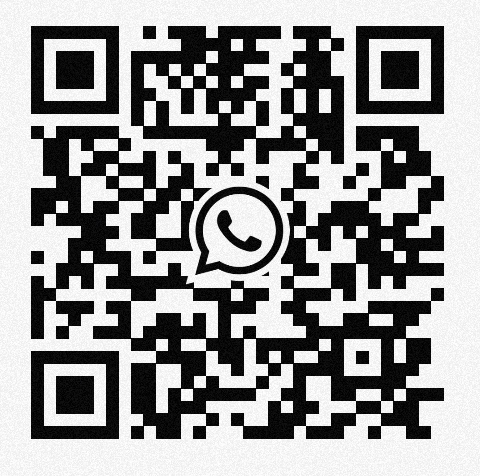 Scan The QR Code
Sep.23,2020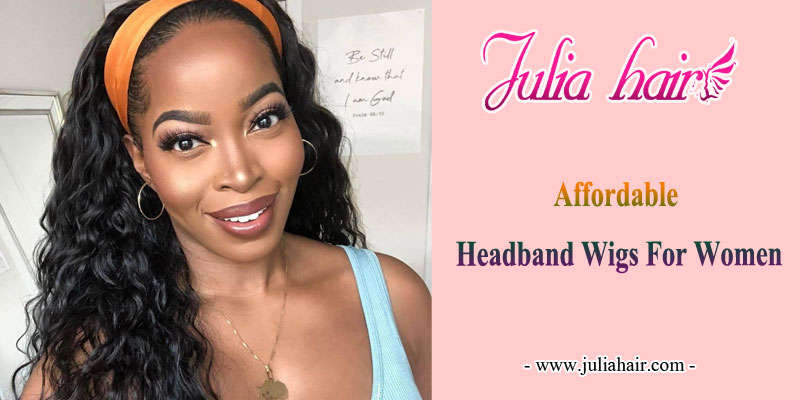 Hair loss for a woman with illness is the most notorious and sad side effect of chemotherapy. If you are battling hair loss, don't worry. Headband wigs can be an excellent solution. I'm going to tell you a little about headband wigs, so that you can make the best choice if you are going to buy one. Choosing the most appropriate one will give you security and this will give you strength not to give up and continue with your treatment. Take note.
Things to do before buying the headband wigs
First of all, consult your doctor. Remember that not all cancer treatments will cause you to lose your hair. Now if your doctor tells you that you are going to lose your hair, make sure you get a prescription for hair replacement. Most insurance covers the need for wigs.
Talk to your stylist. We know that it is difficult to talk about it, but your stylist may be the right person to make the headband wig look like your normal hair. What better than the person who knows you in that regard?
Choose a wig not too long is better. Even if you have a very long mane, it is recommended that you use a headband wig with not long hair, because when faced with more weight, gravity usually does its thing. Before your hair begins to fall out, I recommend cutting it, as it makes you less mess when it falls. Remember to save a good lock to wear when buying the headband wig.

You don't have to wear the headband human hair wigs all the time. In fact, there are many options such as hats and scarves that can be a more accessible wild card to make you feel more comfortable.
Where to buy a headband wig
Normally there are many hair vendors that provide this type of product, for medical and even fantasy use. Look online for some options in your area, compare prices, and be sure to check ahead to see how stocked on Julia Hair.
If you don't have the money to buy one, you can look at cancer associations. Most have free headband human hair wigs that you can find useful.
How to choose a suitable headband wig
Check the hair materials
Synthetic hair VS. Human hair. You should know that the synthetic hair wig is easier to care for and less expensive. There are headband human hair wig with style and without it. In other words, those with a very marked cut cannot comb their hair in a different way than the one they already have. Some others are sold without style, so your stylist can cut to your liking.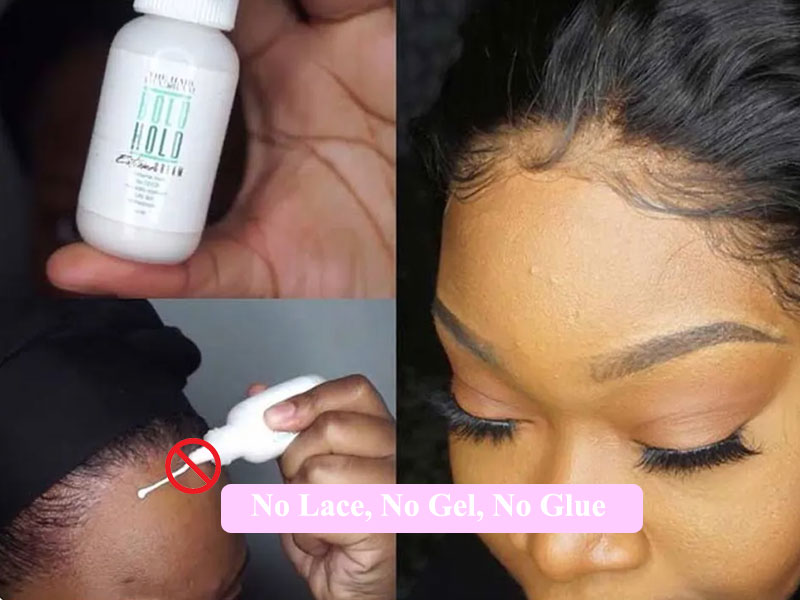 Human hair headband wigs super natural
Another important fact is that synthetic headband human hair wig do not move or look quite real hair. You also have to avoid exposing them to hot tools such as tweezers or tongs. On the other hand, those made of human hair are more expensive and require specific care. In fact, it is much better to have them washed and cut by a professional. There are different qualities of human hair, the most common are Asian, Indonesian and European.
Headband wig structure
There are different structures of headband human hair wigs. Although you should know that it is preferable to choose a good quality synthetic to a poorly made of natural hair. There are three structures:
Machine-made headband human hair wigs are the least expensive and the easiest to get. Surely you have seen some of these in your life. They are the ones that have straight lines, they have a very natural appearance if they are not parted. They are very comfortable as they allow air to reach the scalp.
Handmade headband human hair wigs have the most natural appearance. In fact you can manipulate them and you can't see the root.
Custom-made wigs are almost indistinguishable from sew in hair. These are not usually the best option headband human hair wigs women with cancer as they are very expensive and usually take up to two months to do.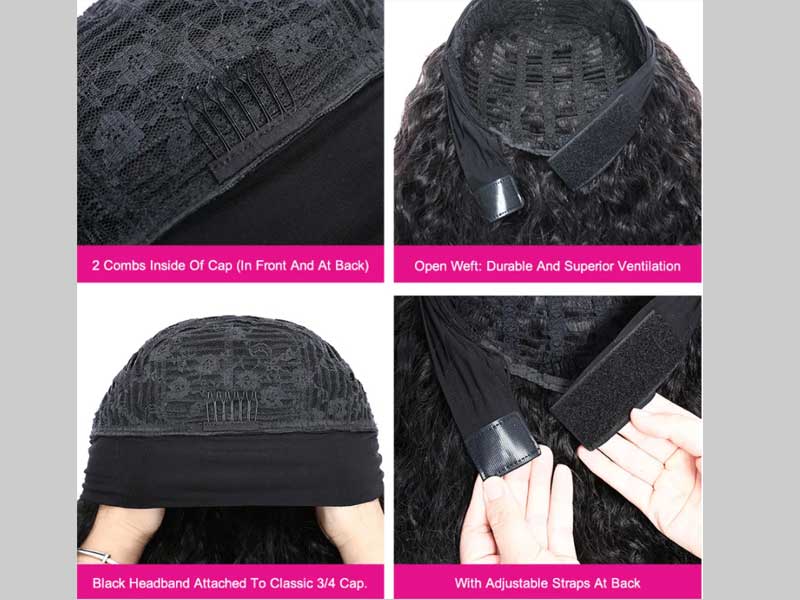 Other details about headband wigs
It's always a good idea to have your stylist help you style your headband human hair wig. This will take your face type into account and it will look much more natural.
It is a good idea to buy two hair wigs with headbands attached, so that you do not complicate your life, if one is washing.
Keep your natural hair color or its flaws two to three shades down. Remember that your skin may be paler than usual, so you will have much more contrast if you have dark hair.
You will also need a stand foam to keep the hair wigs with headbands attached. Also specific accessories for wigs: a wire brush, hairnets, barrettes, hair spray (low alcohol), shampoo, conditioner, barrettes and tubes. The latter will depend on the length. If you can't find shampoo for wigs, use for baby. Most products are sold in hair wigs with headbands attached stores, beauty supply stores, through your stylist, or online.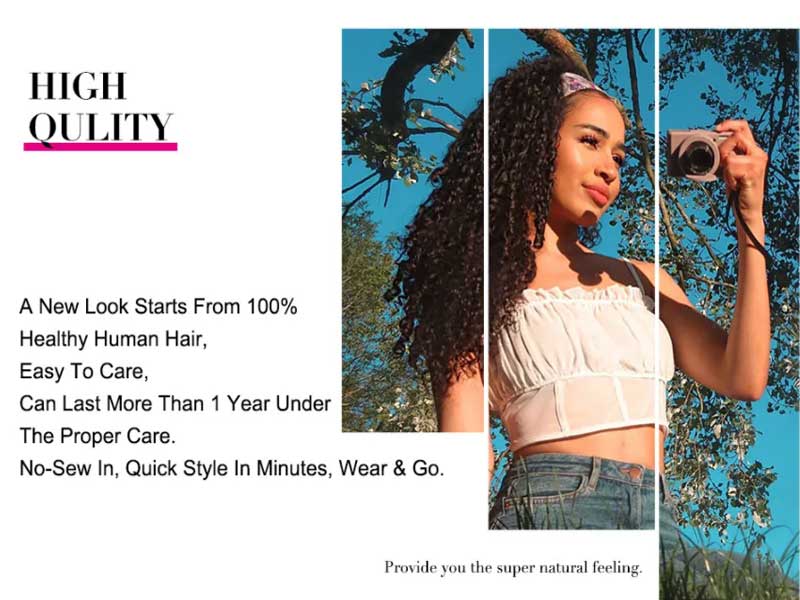 Convenience and comfort: The comfort that the wig provides is essential, even more so if you are going to wear it continuously, for this reason our advice is so important. We must choose the material that is most comfortable and best suits your needs. We must not forget that the hair wigs with headbands attached must be:
Breathable. So that it does not make the scalp sweat or alter it.
From the exact measurement of the head. If it is small or too large it will not fit properly and will cause problems.
Naturalness. It is one of the most important aspects is that visually it is the closest thing to your natural hair. We will have to find a hair wigs with headbands attached whose color, measure and shape, are appropriate and are as close as possible to your hair. Today we can find all the colors, the neutrals from the number 1 to 10 and all the reflections and shades of gold, ash, matte, reddish, copper, etc.
Durability. Durability is very important in wigs that are used daily. Quality and durability will depend on the materials used and the way of manufacture.
Clamping systems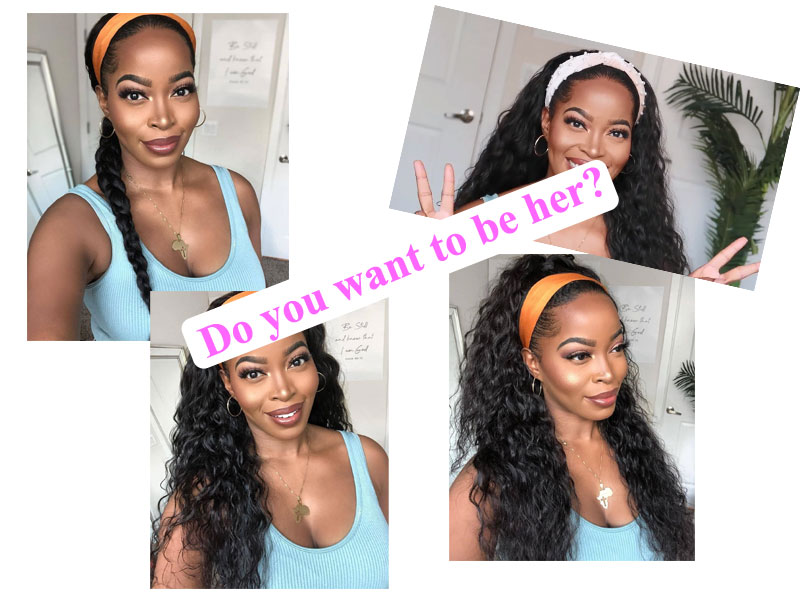 Another important aspect in choosing the type of hair wigs with headbands attached is the fastening system that makes the wig adapt to the head. Therefore, it is important to choose the wig with the most suitable system for each person and situation.
The most common are:
Adhesive. It is the ideal system for people who want to wear the wig permanently ensuring a great fixation. The wig incorporates a special double-sided adhesive tape around the inner area that is attached to the scalp. The adhesive is waterproof and specially made for sensitive skin. You can lead a completely normal life, forgetting about the headband wig. Of course, it must be maintained periodically in a professional and particular way.
Elastic bands. The cap has elastic bands sewn around its edge. These rubber bands have loops that allow their adjustment to the cranial contour. In the area of the temples they have metal plates that act as an anchor and, in addition, they serve to correctly place the headband wig. It is very comfortable because the person who wears it can vary the level of support and it does not irritate the scalp.

Add Juliahair On Home Screen Get More Discount:
Up to 40% Off For 7A Human Hair Without Coupon Code
Up to 28% Off For New Hair Products Without Coupon Code
Up to 20% Off For Human Hair Bundles Without Coupon Code
Extra $10 Off For Order Over $99 Without Coupon Code
Expires: Sep. 21st ----- Sep, 27th