What Exactly Is An Upgraded Lace Part Wig
Jun.13,2022
The upgraded lace part wig is a major upgrade in the wig industry. This is the most suitable wig for girls who want to quickly change their hairstyle, the appearance of different activities, and appearance without hurting their hair. This blog will introduce the knowledge of upgrading lace part wigs in detail.
What Does It Mean To Upgrade The Lace Part Wig?
The upgraded lace part wig refers to the design of lace and elastic wig net. Lace is placed on the middle part of the wig and the forehead line, and the rest of the wig cap is the ventilation net of the mechanism. Or you can call it a T-part wig, a T-part lace wig.
There is no false scalp net attached to its lace, which means that you don't have to cut the false scalp net yourself, and it has a more natural distribution.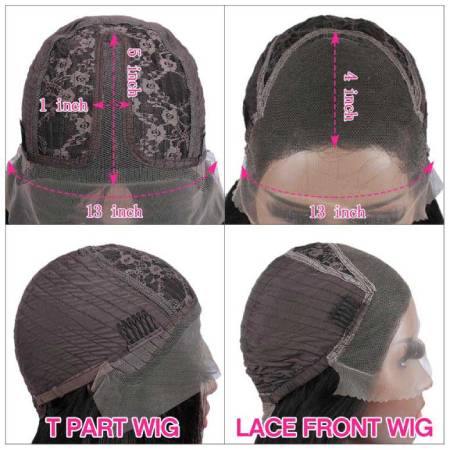 Why Try To Upgrade The Lace Part Wig?
After knowing the meaning of the upgraded lace part, this kind of middle lace wig has some advantages, which proves that the upgraded lace part wig can be a good wig cap substitute.
①Invisible Hairline
Made of 100% pure human hair and imported lace, it is an imperceptible hairline, creating the illusion that the hair of the wig actually grows from your own head.
It gives people an imperceptible natural and charming appearance.
②Friendly Beginners
Easy to wear and maintain, no need to bleach wig knots in a large area, and it is more labor-saving for beginners. Style diversity Provide more wigs of different styles to reflect good looks and make their faces more delicate.
③Style Diversity
Provide more wigs of different styles to reflect good looks and make their faces more delicate.
④Light
Some lace wigs are usually lighter, breathable, and more comfortable.
⑤More Comfortable
Convenient for consumers to use. Provide more comfort for users.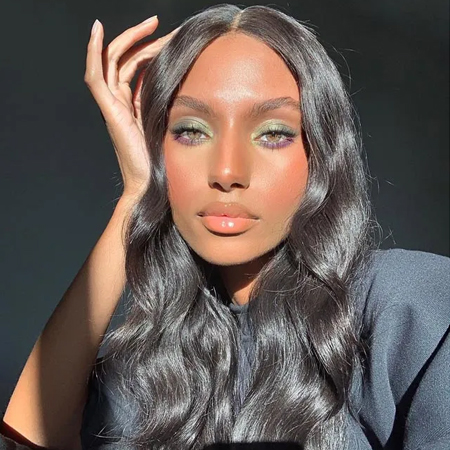 Some Questions About Lace Part Wigs
1. Matters needing attention in taking care of some lace wigs?
(1) The lace part of the wig cap is very picky and delicate. It is important not to hold and handle the wig with lace. Pulling, picking, or pulling the lace may cause it to tear, so be extra careful when changing the wig, and always use the earpiece or the side area of the hat to grab the wig when wearing it.
(2) The lace part wig can be cleaned with wig shampoo like any other wig. You just need to make sure that you don't grab the lace of the wig or wash the lace hard when cleaning. Don't put conditioner on the lace, because it will loosen your hair.
(3) We strongly recommend using a wide-toothed wig comb. This type of comb can smooth hair best, and it is least likely to remove the original hair from the lace or damage the lace.
2. Lace Front Wig VS Lace Part Wig, Which Is Better?
There is no clear and accurate conclusion on this topic because different people have different views on it. Maybe you like lace part wigs, but others like lace front wig
If you want to comb different hairstyles, or the same hairstyle feels monotonous, but you don't care about spending money, then the lace part body wavy wig will be your good choice.
If you are a new wig wearer, and you are afraid of complicated installation, we think the human hair wig in the lace part will be suitable for you.
If you want to have a wig with better air permeability and durability, and you want to wear it for all kinds of daily exercises, then you'd better buy a black lace front wig.
If you are worried about the price, but still want to have a high-quality wig, then we suggest you buy an HD T-part wig. Lace wigs are softer than other wigs without lace.
3. Why Should You Buy Some Lace Part Wigs From Julia Hair?
They have a very rich range of lace wigs, from straight hair to curly wigs. Just visit their website to meet all your needs.
Very reasonable wig pricing. They offer very good quality wigs for every price range, as low as $50.
The quality of wigs is first-class.
They are shipped all over the world.
24x7 customer support.
30-day refund return policy.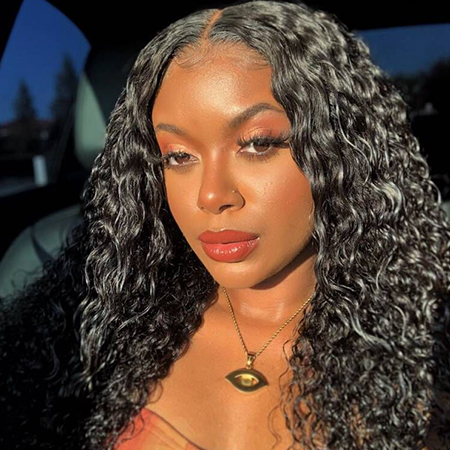 Conclusion
In short, lace part wigs are the perfect solution for natural hairline wigs, which can boost your confidence and even provide you with more styling versatility, because you can style them from your face. More importantly, no matter which one you choose, the best feeling you have.