To help you learn two human hair
Jan.21,2022
Every woman dreams of being glamorous and beautiful. The quickest change is physical, and most people do it through their wardrobe choices but don't forget that your hair choices are also the most important part. Clothes can be chosen directly according to their own style, fabric, color, but how to choose hair? That's going to be a big problem.Today I am going to help you learn about human hair.
1.Headband wig
The quality of hair on the market varies, so you need to choose carefully during your purchase.If your budget is adequate, it is recommended that you choose headband wig whenever possible.The texture of a headband wig is softer and more comfortable to the touch than normal hair. The hair is pre-assembled and you only need to adjust it according to your situation.It is still very flexible and convenient to wear.For beginners, these hairs are more suitable as it doesn't need glue. After all, too much glue can cause your hair to fall out.
The wig is made of breathable material, your real hair can breathe while wearing it. Because of the bad weather in winter, hair can be difficult to manage. This hair will not have this problem, and it is recommended to use your fingers instead of a comb during the process of taking care of hair. It will greatly reduce hair loss.
For hair washing, you can put your hair in a basin and then use proper shampoo and conditioner. But be careful not to tangle the wig. Avoid twisting your hair too much, as it can deform and dry your hair. When you pay attention to small details like this, your hair will last a long time.
2.Lace front wig
When we talk about the lace thing. People might just think of it as costume material. Few people know that in the wig world, it is also an indispensable thing.A lace Front wig is a very common hair wig. They are a rare option for those who want a natural hairline. A wig labeled "lace front" means that a piece of sheer lace mesh sits on the front of the wig cap in general. You can make the wig set easily match your real hair and skin by trimming the lace base. Cut out baby hair if you can. It will make you look smart and beautiful.
Some suppliers use fibers instead of wigs to maximize profits. But our lace front wigs are made of real human hair, 100% Remy human hair or virgin human hair wig , it is healthy and clean. It gives a comfortable feeling when you put it on. For example, a 13×4 frontal wig helps you to freely transform your forehead, and this 13×4 human hair lace frontal wig is a good choice for your regular exercise. Meanwhile, we also designed different colors and styles for this hair. If you need to appear at a formal event, you can opt for straight hair. It will make you more competitive. If you need a characteristic look, then you can choose ginger color lace part wigs with Jerry Curly. In a word, think about where you want to be when you show up. You will pick out the right hair.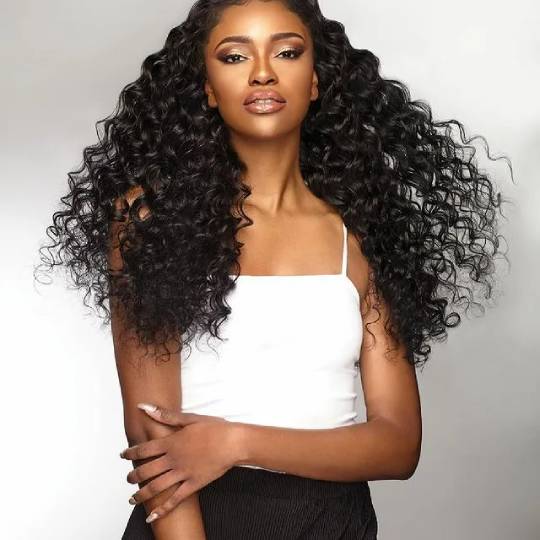 The worry that numerous wig wearers have is whether the hairstyles will look typical or awkward. When you get the hairpiece cap, some supplementary estimates can create a characteristic look. I have a lot of confidence in our products.
The above hair can be customized if you don't find the right size. There are many wig styles here, such as bob, deep wave, water wave, Jc, and so on. Our wigs can still be changed a second time. You can style into ponytails, braids, or buns.
Conclusion
I hope this article can help you understand more about how to improve your fashion taste. If you want better hair, don't hesitate to consider Julia hair shop, it will certainly give you a different surprise.