The Popularity Of Human Hair Wigs
Dec.30,2020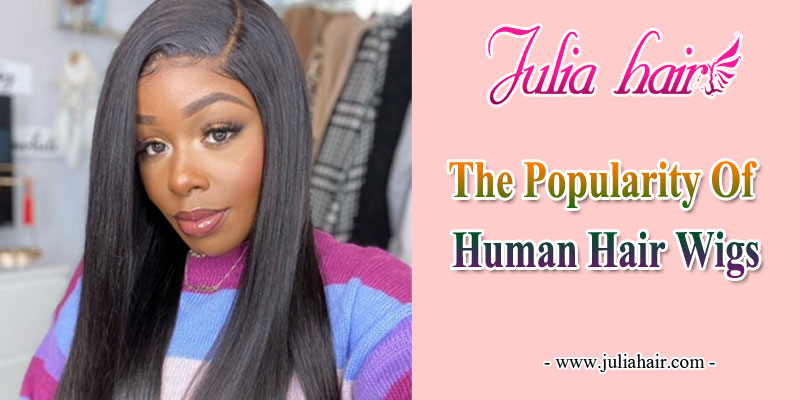 Like most people looking to wear a wig, you're probably also interested in finding one that is comfortable like human hair wigs can be styled and have a natural look and feel. It doesn't matter if you are looking for wigs to cover hair loss, to add a new dimension to your fashionable wardrobe, to serve as a protective hairstyle for hair that is transitioning from relaxed to natural, or helping maintain religious observance.
Get comfortable
The headband wigs aren't made of French or Swiss lace which is very light and highly breathable. They are wigs with no lace and glue. Stretchy cap, full lace wigs will adjust a little to fit your head comfortably. Non-stretch full lace caps will require you to provide exact measurements to make your wig, but it will give you an exact fit that is not only comfortable but also very secure. This makes non-stretch caps a very good option for anyone with little or no hair.
Go out in style
There is no question that full lace wigs offer more styling versatility than many other types of wig building. The full lace cap creates a natural-looking hairline around the head. You'll love knowing that you can get your hair up in a high ponytail or updo without anyone being able to tell you're wearing a wig. And since the lace cap looks a lot like a natural scalp, you'll be able to part your hair wherever you want and know that it looks like you've parted your own hair.
You will also find plenty of good quality lace front wigs on the market, and they can look just as natural as full lace front wigs. But you can only part the hair in the front and trust that the scalp shown will look just like yours. In other places, the piece would look more like a standard wig cap.
Full lace human hair wigs allow using many of the same styling techniques that you are used in Julia's hair. With moderate heat and carefully applied, you can blow dry, hot roller, and always straighten the human hair in the wig to create different styles. But be careful to protect your investment! Please note that you should only use moderate heat and regulate how often you use heat styling. Human hair can be damaged if it is not cared for properly, be it the hair on your head or the hair in your wig.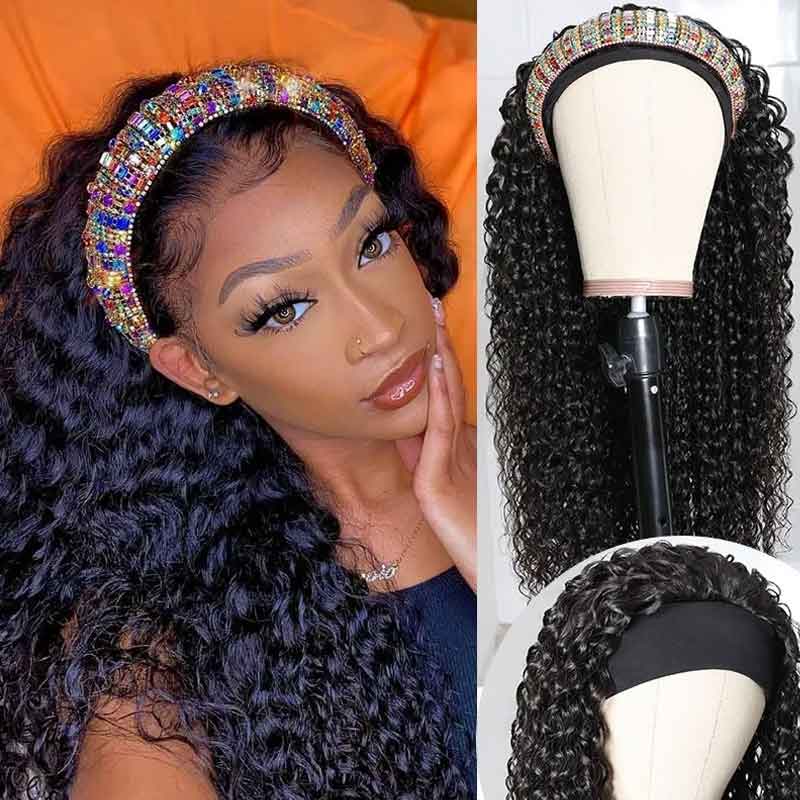 That natural look and feel
Full lace part wigs are among the best wig options on the market today if you are looking to enjoy one that has the same natural look and feel as real human hair. After all, they are made from real human hair! But since Julia's hair is not all the same, you will still have to consider other hair characteristics such as 'virgin', 'Remy', 'yaki', donor origin (Europe, China, India, Indonesia), color, and hair density to help you get the wig that best suits you and the natural look you are looking for.
Women who want to have a bigger and more perfect appearance prefer to add some type of hair extension. One of the most popular hair extensions that are gaining popularity among women is human hair wigs. Although these types of wigs are very popular with the African American population, they are also popular with other racial groups. These headband wigs are made from human hair, they look natural, and sometimes it is almost impossible for someone else to distinguish between a natural hair wig and a human hair wig. Unlike other types of wigs, human hair wigs give women self-esteem and build confidence in themselves.
Quality Wigs Online
Online shopping is not a new phenomenon. It looks set to increase. With busy lives, it's hard to find time for a trip to the mall. But if you can buy clothes, groceries, and electronics online, why not real hair wigs? With more stores serving the demand for online shopping, it's easy to find beautiful products from the comfort of your home.
Buying online also makes it easy to find the best prices. Both synthetic and real hair wigs can be expensive, but with just a few searches, you can find hundreds of sites and then easily compare prices and selection. Some will even offer special discounts online that you may not be able to find in stores.
Unless recommended by a friend, you will come by chance when buying a wig. If this is your first time shopping for a wig, you may not know what to look for and may end up buying a poor quality wig that doesn't last.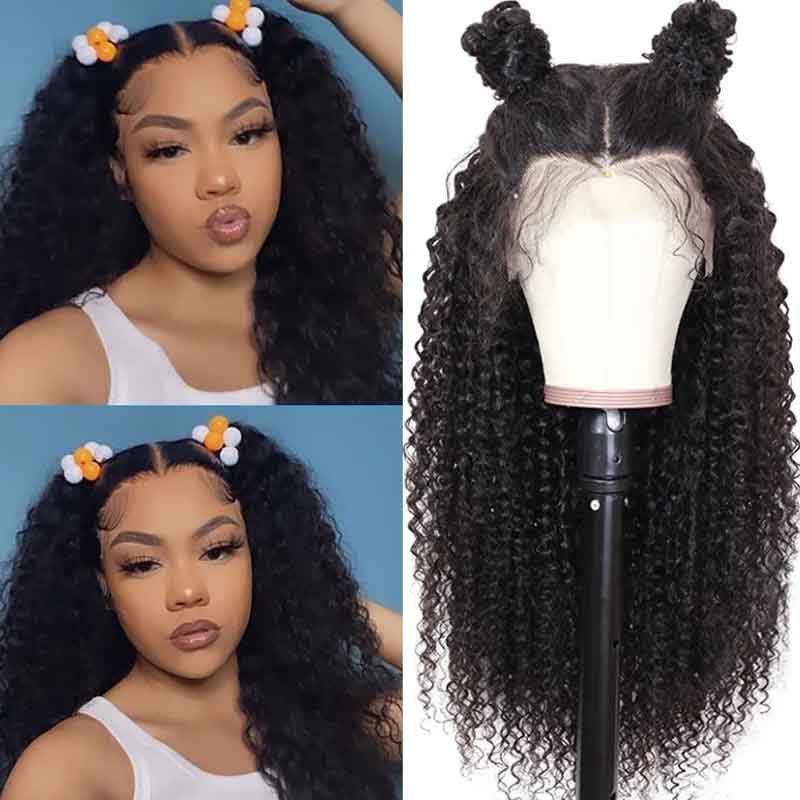 Lace Wig Seller
Lace wigs have become increasingly popular in recent times, mainly due to the fact that a good number of celebrities wear them on a daily basis with amazing results in obtaining a natural look and feel. Some time ago, these wigs were extremely expensive and therefore not available to the general public. Things have changed, and due to the massive demand, prices fell significantly, resulting in this type of wig being by far the preferred one by consumers around the world.
Natural look, affordable prices
The main advantage these wigs have over their counterparts is the lace. Lace allows for the maximum natural result while greatly improving breathability and comfort. Lace wigs are mainly classified into front lace wigs and full lace wigs. As their title tag implies, lace front wigs only have lace on the hairline; sometimes knotted with baby hair. Since lace is an expensive material, wearing it only on the hairline is what makes lace front wigs so affordable. The rest of the parts of these wigs (back and sides) use other materials to compensate, usually monofilament or polyurethane.
That makes these wigs easier to style as every part of the wig looks natural, not just the front hairline. They are much more breathable and comfortable to wear. However, they are also more expensive.
Please note that as a material lace requires more care and attention than monofilament or polyurethane and others for HD lace wigs. Therefore, the more it fits, the more care a wig will need. Unfortunately, natural-looking, comfort, breathability, and style options come at a cost.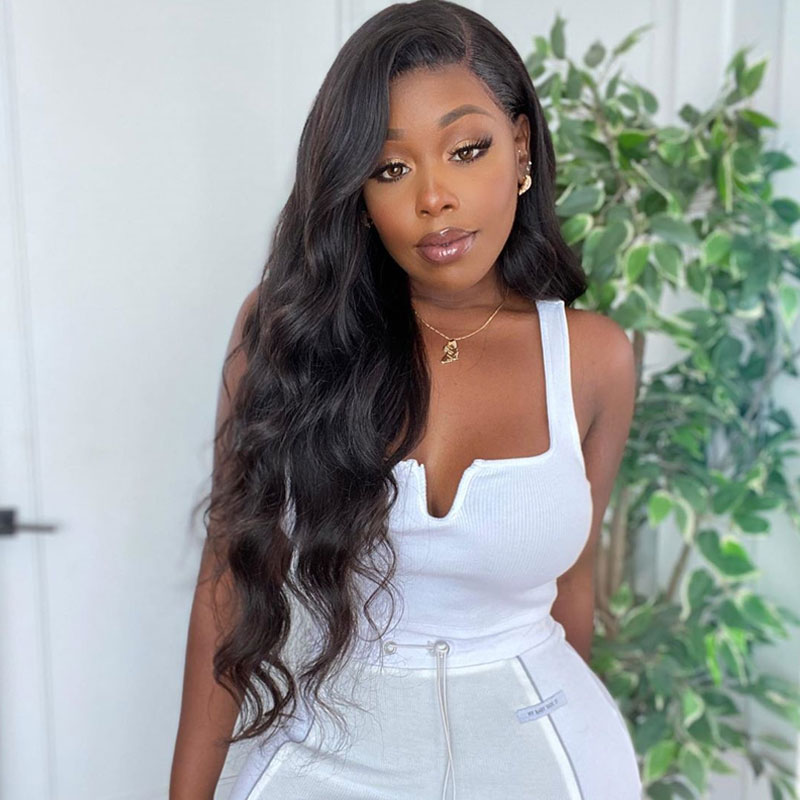 Synthetic or human hair
After you've decided whether you're going to go for a lace front wig or a full lace wig based on your own needs and budget, it's time to decide on your hair type:
1. Synthetic hair looks natural. They are not as natural as human hair, but they are very close. Synthetic hair is much cheaper (even 10 times cheaper) than human hair lace wigs, but it is not as durable. The best and most common synthetic hair is the future fiber and the konekalon; Safe iron up to 400F and 200F respectively.
2. Human hair has the most natural look; it is much more durable than synthetic hair. Style-wise, they are exactly like your own hair; they can be cut, dyed, dried, styled anyway. There really are no limits. They require as much care as your own natural hair. They need to be shampooed, conditioned, and blown dry. While a synthetic wig can start at $30, a human hair one can start at $200. However, Milky Way lace front wigs combine human hair with low prices.
Is the color of the lace important?
The color of the lace is really important because it determines a lot the natural look of the wig. The laces come in various colors: transparent, light brown, medium brown, and dark brown to match different leather colors. However, most manufacturers build their lace wigs with a neutral lace color that can match all skin colors.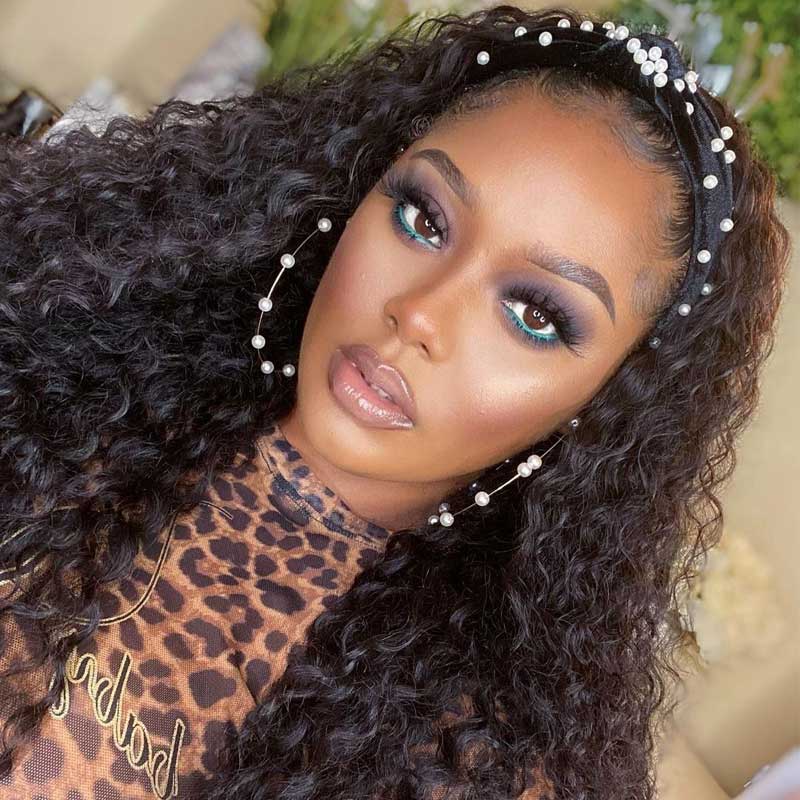 Before buying
Before buying a lace front wig, you need to do thorough market research to make sure you are getting your wig for the lowest possible price. Some vendors are out of line these days. Apart from the prices, you should always buy from trustworthy and trustworthy sellers.
Lace part wigs are made up of a fine mesh lace that makes the wig look natural. This is because when you wear it, you cannot identify where the wig begins and ends. It is known to be worn by celebrities, but now its use and versatility have become quite popular with the general public. This is favored by those who love to wear wigs to enhance their appearance or to be able to hide mild to severe hair loss.
There are basically two types of lace wigs: the frontal lace and the full lace. The two types differ in how they are used. The lace front wig can be developed with different hair types like Indian or synthetic and has style limitations.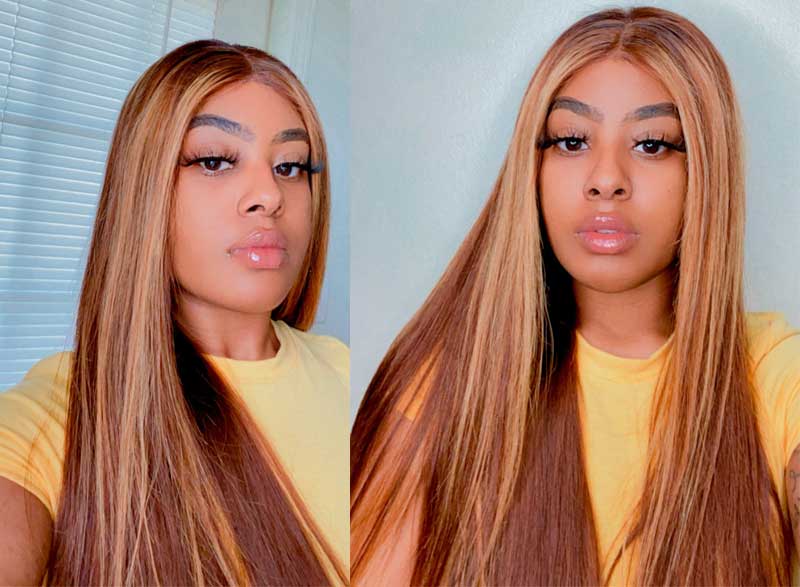 Wigs developed from all lace, also known as full lace wigs, are generally developed from 100% Indian, Brazilian, Mongolian, European, and Malaysian hair and have a more natural appearance once properly applied. Plus, the style versatility is limitless. You can create two, put them in a low, medium, or high ponytail, and they can be parted anywhere on the scalp. Therefore, users find this wig breathable and comfortable to wear, and it is more versatile than any other wig. The way in which this wig has been developed shows how technology has intervened in the field of fashion.
One is likely to seek such a unit because of the advantages it offers and because it is easily manageable, similar to one's own hair. In addition, there are natural colored blonde hairs, so there must also be a variety of blonde wigs on the market, yet many still ponder the availability of full lace blonde wigs. If these units are available in shades of black, brown, red, and other shades, then obviously it is also available in shades and shades of blonde that can be purchased from a stock list or by starting a custom order. A blonde wig system on the right person can transform your overall appearance