JuliaHair Wig Review From TheHeartsandCake90
Check What Customers Are Discussing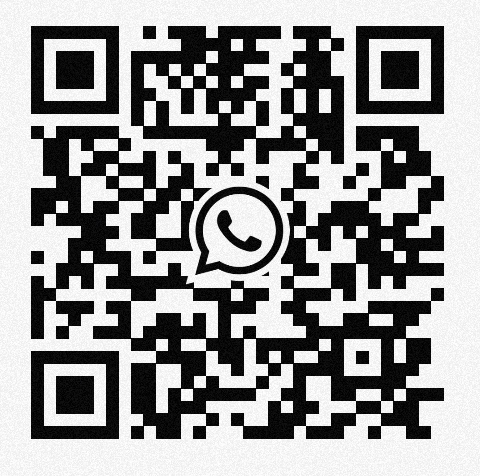 Scan The QR Code
Mar.12,2022
Kinky straight hair wigs mimic the straightened or relaxed natural hair of African American women. They offer an extremely natural hair look for people, which is the reason why they are so popular among so many African American girls. And you can find many reviews from social platforms, such as Youtube, Facebook, TikTok, and so on.
As a professional 100% human hair wigs supplier, Julia has designed different styles of wigs to meet the individuals' needs. Kinky straight hair wig is one of the most popular and hot-selling wigs and has received many highly favorable reviews.
TheHeartsandCake90 is a famous Youtube celebrity who has 170K subscribers on her channel. Recently she got a 13x4 kinky straight lace front wig from Julia these days. Now let's have a look at what she said about it.
Install And Style The Wig
Firstly, she installed and styled the wig, the followings are the steps.
1. Plucking The Hairline
Put the wig on a mannequin head and use tweezers to pluck the hairline. When I pluck, I pluck and skip. I don't stay in the same area. Then use my blow dryer brush to get the best areas out of it.
2. Application
Put the wig on and cut the extra lace, then spray some glue to adhesive the lace on your hairline and use the hairdryer to help the glue dry. Next, apply some ultra glued to help further "melt" the lace. You can use the end of a rat-tail comb to apply the glue and continue to use a hair dryer to make the glue dry.
3. Styling
After installing the wig, start to make some baby hair and use a straightener to make the hair straight. Then use a small brush to apply some powder to make the lace match your skin tone more perfectly.
Then she uses the end of the comb to section out the middle part of hairs of the top of the head and tie them into a ponytail. You can also leave two strands of hair as the curtain bangs or fix them on the left or right side with bobby pins.
Review From TheHeartsandCake901.
1. Julia is an affordable human hair wig a company
I have applied the wig, you saw the whole process. This is the Julia hair, 13x6 frontal kinky straight wig and I have it in 24 inches. Julia hair to me is one of those more affordable human hair companies. So if you are looking for an affordable human hair wig company, this is a good option to go with. The shortest length that they carry is 16 inches, and 16 inches is only $132.70, which is very good. The length that I have is 24 inches, I'm six feet tall and you guys see where it falls on me. Here that is where it falls on me, and for 24 inches of thick kinky straight hair, this is $223.62, which to me is really good.
2. Bald cap method is not necessary
With this being a more affordable human hair wig, the knots do not come bleached, so if you want a more realistic look, definitely go ahead and bleach your knots. I did not bleach my knots, I didn't even watch this wig. I'm wearing it straight out the box. I just flat ironed it and everything and you guys saw that process, so a couple of things because I know I had probably, like two ladies on my Instagram say, "oh I thought you were supposed to do the 3. Bald cap method to apply your wig."
I know that is super popular. You can still have a really nice install and never do the bald cap method. But I will say with the bald cap method, you don't have to if you have edges that grow like really low or something like that it's going to be covered with the ball cap. Your edges won't be peeking out because you'll have it contoured to your hairline and everything. I don't think it's absolutely necessary, but it's nice to do and it does give off a very natural look, but a lot most of my installs aren't bald cap method so you don't have to do that if you don't want to tweeze it up.
3. Tweeze and skip around
I did a quick tweeze on camera. The thing to remember is to skip around. Don't tweeze a lot in one area. Tweeze and then skip and then tweeze skip and tweeze. It works for me and just be careful not to snag the lace so that you don't get any holes. It happens to pretty much. Anybody advanced or not it can happen, so just take it easy and be gentle with your wig.
4. The materials she used
You saw the materials that I used. I used my adhesive spray and I folded it up with my got 2B glued gel in the black bottle for a better melt, my elastic band, my hot comb. I used my blow dryer brush since I didn't wash it. It had a lot of bins in it from the box and everything so I just wanted to get those bins out real quick. Before I did a flat iron and I use my hot comb. The hot comb is important with your installation.
5. The price is budget-friendly
This hair feels very very good and I think this is a great quality wig like you get 24 inches for 220 something dollars. I think that's amazing and then if you're somebody who doesn't even need that I just want 16 inches, you can get this week for under $150. And trust me when I say if you can get a human hair wig under $150, that's a great price. Because you know I've reviewed wigs on my channel that is like six and seven hundred dollars before. So this is a really great budget-friendly kinky straight wig. The knots don't come bleached the hairline looked okay I just feel like it was a little bit square. So just putting a little bit more effort into it is going to make up. For you know the shortcomings of it, but the price that's the trade-off.
If you are interested in this wig from Julia hair, you can head over to their website. I'll have it linked down in the description box for you guys. Shout out to Julia hair for sponsoring today's video and shout out to you guys for tuning in. I hope you guys enjoyed it give this video a thumbs up if you did subscribe. If you haven't yet followed me on all of my other social media platforms tick-tock and Instagram at I fancy cupcakes and I will see you guys in the next video bye guys.