Is Kie RaShon Same Kinky Straight Lace Front Wig Worth It?
Check What Customers Are Discussing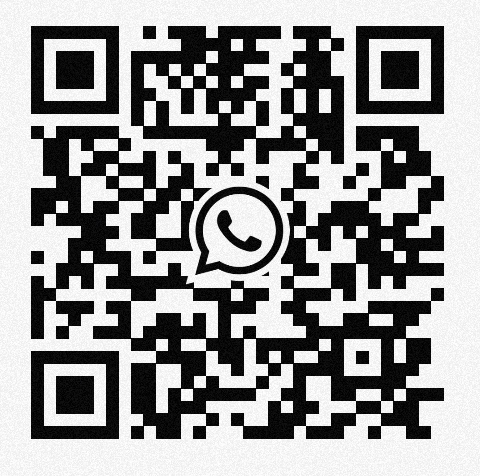 Scan The QR Code
Oct.14,2022
13x4 Lace Front Realistic Hairline Kinky Straight Wig is a good choice for those who want to create a real hairline. This wig has high-definition lace, a very scalp, and is natural and real.
Recently, YouTube sensation Kie RaShon showed the whole process of wearing a wig in a video, which was sought after, praised, and purchased by many people. Let's see if this wig is really good and worth it.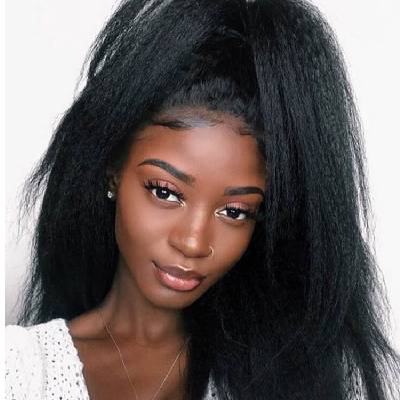 The Information Of Kinky Straight Frontal Wig
Hair Material: 100% Virgin Human Hair (high-quality human hair—no blends, no synthetic)
Hair Color: Natural Hair Color
Hair Texture: Kinky Straight Wigs
Hair Length: Available In 16-24 Inches
Hair Density: 150%
Can be dyed: Yes
Available People: Everyone (Beginner Friendly)
Cap Size: Average Size
Head Circumference: 54cm-58cm
Processing Time: Usually ships within 24 hours of order confirmation, excluding weekends and holidays.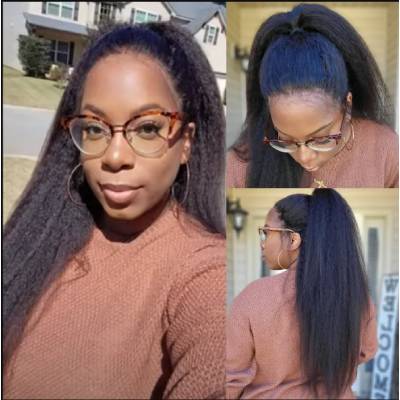 Video Reviews From Online Celebrities And Influencers
1.Youtube celebrities
Kie RaShon is a fashion online celebrity with 98,000 followers on Youtube and a wig fanatic. She often shared her daily routine of wearing wigs on her social accounts, which attracted many people's attention and gained many people love and praise. She once shared a clip of her wearing Julia Hair wig every day in a video.
Let's take a look at the video of her wearing a Julia Hair wig! Next, let's take a look at YouTube online celebrity's comments and comments on this body wave wig!
2.YouTube influencers
Review video I like this Julia very much! First of all, she has a lot of hair; Secondly, Lace is very clear and can perfectly match the hairline. Finally, she has detailed baby hair that makes me look supernatural, just like my own hair! What a great shopping experience! Thank you Julia brand! I like this wig!
The Extraordinary Points Of Kinky Straight Frontal Wig
1. Supernatural appearance
This wig with high-definition lace sealing wig is elastic, soft and comfortable, full and natural, breathable and realistic, giving you a supernatural appearance while protecting your scalp. Kie RaShon, the red man, showed the super transparent hairnet at 2: 57 in the video, which can make you see this wig clearly.
It also has natural wool, often called baby hair, which brings you an unparalleled shopping experience.
2. Make secondary modeling possible
This wig doesn't fall off, or tangle (it doesn't require much work), and has no chemicals or odor. You can choose to wear it directly or wash it before wearing it.
3. High density
The density of this wig is 150%. You can see a lot of hair in the 9: 53 video and the hair ends are natural.
4. Multiple payment methods and return policies
(1) full payment
(2) Pay four interest-free payments of $34.30 with Klarna and Zip. Pay 4 interest-free payments of $32.63 with AfterPay and PayPal.
(3) Return policy: 30 days free return.
5. Fast and reasonable distribution logistics service
(1) US stock orders will be shipped from our warehouse in California, USA. Choose free delivery, and the delivery time is USPS 2-7 working days.
(2) International orders will be delivered from the China warehouse, free of freight. The main modes of transportation are DHL, UPS, and TNT. Delivery time is 5-7 working days, and regular free delivery service is provided.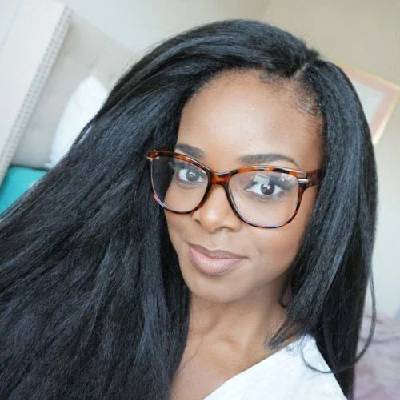 Summary:
JuliaHair, an industry-leading hairdresser, is your first choice to buy quality products at low prices. We are committed to providing customers with quality products and services.
Wigs, wigs with various curls and lengths, headband wigs, hair braiding, etc. We provide you with a variety of shopping options and possibilities. Come and experience the same wonderful shopping as me!