Do You Know The Different Between 4B And 4C Hair?
Jul.28,2022
In order to classify textures more accurately, Andre Walker (Oprah's hairdresser) developed a system to describe curly hair. Essentially, straight bone hair is ranked as "1" without any waves or curls. This scale indicates the increasing curl degree in numerical order (e.g. 1, 2, 3, and 4), and is divided into sub-categories (e.g. 2a, 2b, and 2c) to more accurately describe curly hair types and other hair texture types.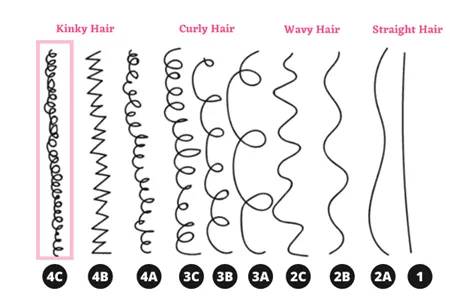 Hair classified as 4 represents the curliest and most rotating hair! Type 4 hair is one of the most common types of black hair. However, the more curly the hair, the harder it is for the scalp's natural oil to extend down the hair line-type 4 hair is like Lombard Street in San Francisco, but hotter. Because type 4 hair is so gorgeous and curly, it is usually necessary to use high-quality conditioner and other hair care products (such as coconut oil and rice water for hair) for a greater degree of moisturizing to keep hair healthy.
If you are somewhere in the Type 4 spectrum, you may want to know what is the difference between 4b hair and 4c hair.
1. What Is 4b Hair?
4b The zigzag pattern of hair is easy to distinguish. Unlike 4a or 4c, 4b has a tight "Z" shaped strand, and the curl shape is almost undefined. Usually, 4b hair is fluffy, and it can be soft or rough according to the hair texture.
Due to the acute angle of the zigzag strands, 4b hair is easy to dry, because the oil on the scalp is difficult to reach the hair tips. Dry hair may break and tangle more easily.
2. How To Know If You Have A 4B Hairstyle?
①Z Or S-shaped pattern;
②A strictly defined curl pattern;
③Easy to dry and break;
④The shrinkage rate is as high as 70% when wet;
3. How To Care For 4B Natural Hair?
Considering the shrinkage, delicate texture, easy drying, and breaking, 4b natural hair needs a lot of TLC to be healthy. Here's how you can take care of your mane:
(1)Moisturizing: As 4b hair curls tightly, it dries easily, so it needs a lot of water to thrive.
①Use castor oil or coconut oil to provide extra moisture for your hair before shampooing;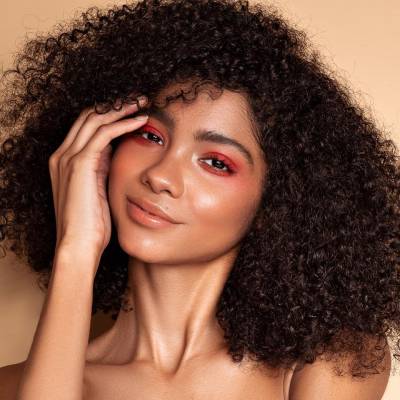 ②Apply leave-in conditioner to your hair every day to increase moisture;
③Deep conditioning once every two weeks, and conditioning once when shampooing;
(2)Styling: Choose styles that require a little operation, such as Senegalese braided hair, box braid, Bantu knot and high puffs.
(3)Stretching: Use Bantu knot, kink, and African thread to stretch your 4b hair. It's best to stretch your hair when it's wet or damp.
(4)Washing: Use moisturizing shampoo instead of clarifying shampoo. Moisturizing shampoo replenishes moisture for the hair during cleaning.
(5)Untangling: In view of the delicate texture of 4b hair, it is best to untangle it with your fingers before washing or styling to minimize breakage.
(6)Night care: Use a satin hat or scarf to keep your hair hydrated at night. Replace it with a silk pillowcase to maximize moisture retention.
1. What Is 4c Hair?
The 4c hair type has the tightest curly pattern among all curly hair types. The strands form tight and elastic loops. 4c's hair is more likely to clump at the end, and even more likely to shrink than 4b's hair.
According to CURLS, 4c's hair can shrink by up to 75% of its length! Like 4b hair, 4c hair type is easy to dry and needs regular moisturizing to keep a consistent pattern of hair growth and keep hair healthy.
2. How To Know If You Have 4C Hairstyle?
①4b is more tightly curled than 4c hair;
②Very easy to dry;
③Can be coarse or fine;
④The length shrinks up to 75%;
3. How To Care For 4C Hair?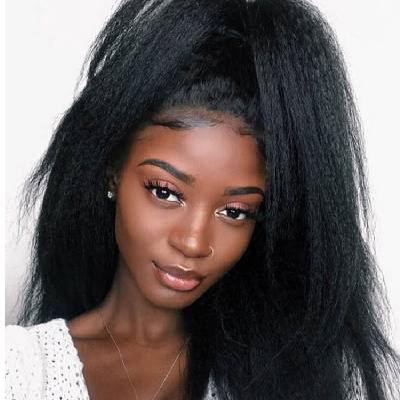 (1)Comb: Comb 4c hair with a wide tooth comb or fingers. Untangling should be carried out after washing, before and after modeling, and when installing protective styles. Basically, keep 4c hair tangled all the time to reduce tangles. Tangle 4c is one of the main causes of hair breakage.
(2)Moisturizing: 4c hair thrives in moisture. If you can't stick to your hair care program, please don't neglect to moisturize for other things. Have 4C hair and moisturize it every day. Keep a spray bottle next to you at any time. If you can, have weekly conditioning and deep conditioning every two weeks.
(3)Styling: Although 4c's hair is exquisite, 4C's hair is so versatile that you can swing almost any protective style. From Bantu knot, and box braid to a fluffy, upper bun, and two kinks.
(4)Stretching: Twisting, braiding, African thread, and Bantu knot are the best ways to stretch 4c hair.
(5)Shampoo: The frequency of shampooing is a personal choice because everyone produces dirt and accumulates it at different speeds, but you shouldn't leave for too long before shampooing. Use moisturizing shampoo, combined with co-washing and pre-washing, to prepare for shampooing.
(6)Night care: To stay hydrated, please wear a satin hat or scarf and sleep on a silk pillowcase. Moisturize your hair every night as part of your night care.
Other FAQs:
1.4C Is Hair With High Pores Or Low Pores?
It is generally believed that 4C hair is highly porous because of its water-retaining property and curl definition. But in fact, for "Is 4C hair low porosity or high porosity?" There is no definite answer. Two people, both with 4C hair, can have very different porosities. The only shortcut to knowing the 4C pore rate is to have a test.
2.4c is fragile?
Yes, Although the volume is dense, 4c hair is very fragile and easy to break, dry, and curl. After all, the coils of 4C hair are so tight that it is difficult to apply the natural oil of the scalp to the length of hair.