Color Hair Worth Having in Summer 2022
May.19,2022
When the summer solstice arrives, it's like a gasp. Long days and mild nights provide an ideal environment for relaxing outdoor activities.
The beach, picnic, and barbecue are all on the horizon, which is something we can all be happy about. It's also a sign that it's time to make some adjustments.
Hair color trends in fashion, cosmetics, and aesthetics industries change every year, and hair color is no exception.
Do you know what hair color will be popular in 2022? We'll let you know!
Look At The Following Hair Colors:
1. Auburn Brown
Auburn hair is a human hair color, a variety of red hair, most commonly described as reddish-brown in color or dark ginger. Auburn hair ranges in shades from medium to dark. It can be found with a wide array of skin tones and eye colors.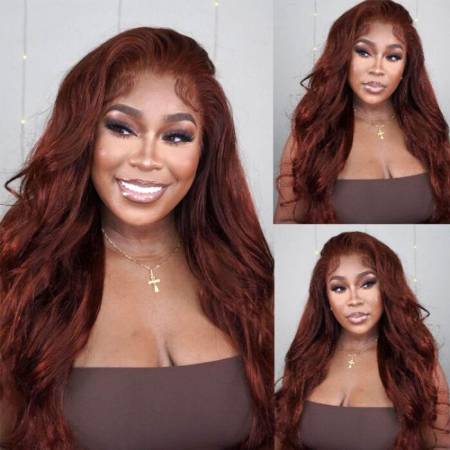 Here's online celebrity star Kie RaShon about sharing of reddish-brown body wave lace front wig.
2.613
613 Hair coloris Blonde/Light Blonde, also known as snow white and baby blonde, which is another popular alternative to # 60.
However, many women are afraid to try blondes because they are afraid that their skin color will complement blondes. All the colors of your skin determine the Russian blonde tone of your rock. Some women look better in warm or honey-colored blondes than gray blondes.
3.99J Burgundy
The hair color of 99J's hair is burgundy, also often referred to as deep red and burgundy, which is actually a combination of brown, red, and a hint of blue.
Therefore, due to the interaction between red and blue, it also has a purple hue. Its name comes from the color of Burgundy wine.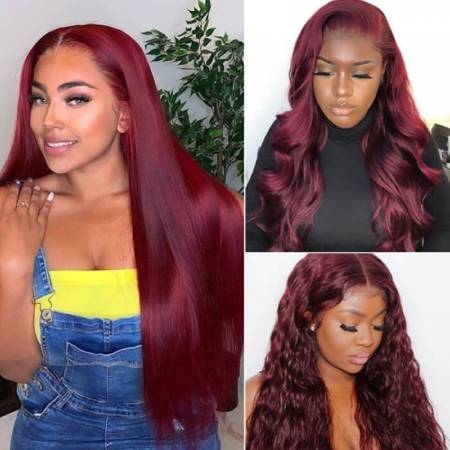 4.Ginger Brown
Ginger Brown hair is a rich and three-dimensional reddish-brown, usually medium brown with a warm background.It is a classic and eternal hair color, which is constantly developed to keep the modern feeling.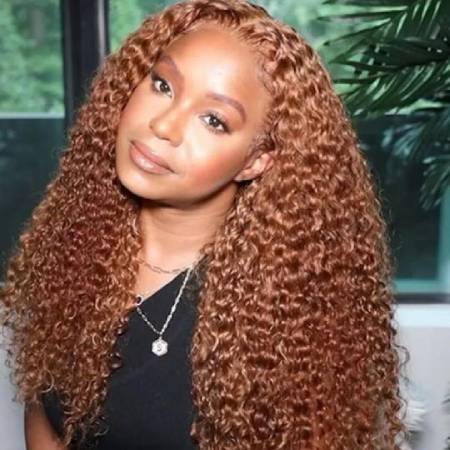 5. Two-Toned
Summer is the best time to try something interesting and novel. You can do two-color hair color on the ceiling light at the bottom, two-color hair highlight at the bottom, or two-color hair color below, or you can do two-color hair color on the ceiling light at the bottom, two-color hair highlight at the bottom, or two tones of hair color below, and so on.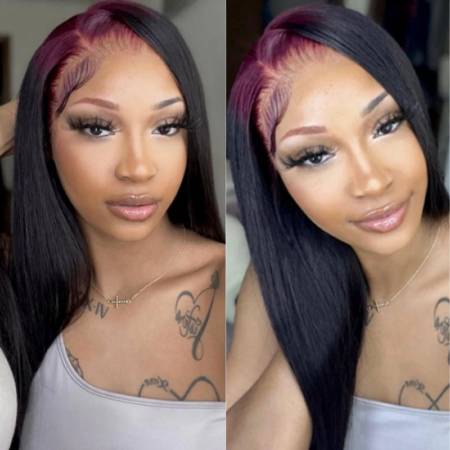 The following is the change sharing of online celebrity star kyahnextdoor.
6. Blonde Ombre
Blonde ombre or chic balayage will inject summer style into your hair. This color layer of sunshine kiss style will add depth to your strands while maintaining the integrity of your auburn tone. To make your hair more vivid and energetic, you can use this color.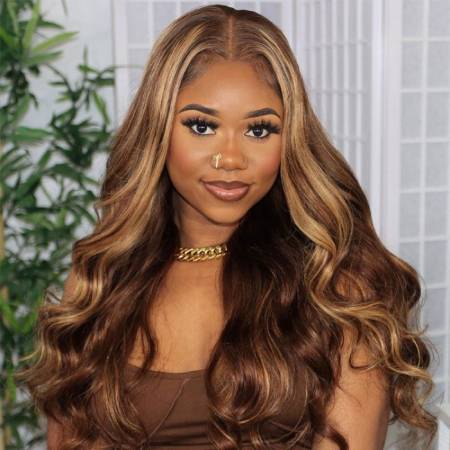 Conclusion
Summer without any color is incomplete! Yes, you are right! If you have been admiring a particular hair color for some time, now is the time to pursue it. No matter what color you choose, whether it's red, pink, brown, or black, you can make it suit you.
If you can't feel the hair color, it's easy to change. The above-mentioned list of shades can help you find the shades you want to keep for life! There is no limit, you can choose any shade, whether you are light brown, dirty blonde, chocolate brown, blonde, auburn, or any other shade. This is a thrilling gamble, and the result will be amazing!
The popular black women in 2022 have many amazing hair colors. The choice may be overwhelming, but we know you will find the perfect one! Are you ready? Come and choose your favorite color and have a relaxing time.