8 Disney Princesses Hairstyle Collection-You Don't Miss
Check What Customers Are Discussing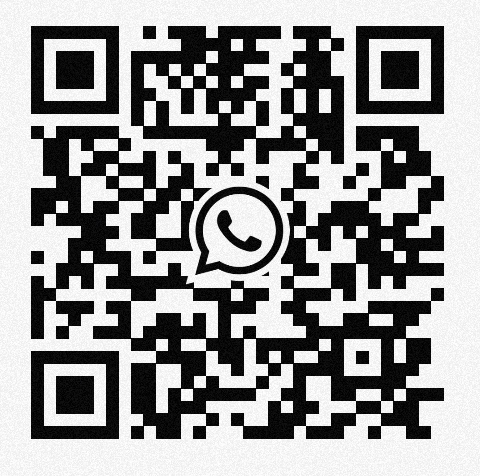 Scan The QR Code
Jul.27,2023
The Disney princesses all have different qualities, such as Princess Ariel the Mermaid who is confident, Princess Snow White who is kind-hearted, Princess Belle who is understanding, Princess Jasmine who is brave and assertive, etc. Everyone has shining points. Sparkly slippers or signature dresses or hairstyles, every girl loves Disney princesses so much and dreams of being a Disney princess!
Below, we have compiled the hairstyles of 8 Disney princesses.
1. Disney Elsa Elsa in "Frozen" looks poised, dignified and reticent on the surface, but she has actually been living in fear, afraid of being hurt. She was born with the ability to create ice and snow, which is beautiful but also extremely dangerous.
Elsa wore dark green and dark purple royal robes before fleeing the palace, and then she not only spread her hair out, but changed into a silver and blue long gauze dress, and her hair also changed from the previous champagne color to light golden color similar to snow white, transformed from an ordinary princess into an ice queen.
2. Disney Belle When Princess Belle appeared on the stage, it could be seen that the tone behind her was dark red, giving people an elegant and gorgeous feeling. Beautiful long dark brown hair, tied with a beautiful ribbon, a pair of big brown eyes, slightly sad.
When the beast captured Belle's father, she was willing to exchange her freedom for his father's life. With her kindness and intelligence, she discovered many shining points in the beast and infected others with her inner tenacity and beautiful appearance.
3. Disney Rapunzel Princess Rapunzel in "Enchanted" has a pure and lively personality, and she is a strong woman who can defend herself in a fight. And the most characteristic of her style is her long golden hair. Her long hair can exude dazzling light and has infinite magic power. Princess Rapunzel uses it to escape from the tower and swing on the tree! Ge Duo also relied on Le Pei's long hair to regain her youth. Whether it's up her hair or braids, Princess Rapunzel is easy to control, and none of her hairstyles are ugly. Even when her hair is cut off into a playful short brown hair at the end, her appearance is very good.
4. Disney Moana Moana is a princess from "Moana". Her family background is different from other princesses who were born noble. She was born in a tribe, and her father was the chief of the whole tribe. She has long black and beautiful curly hair, dark and deep copper brown eyes, symbolizing the ancient civilization of the sea peoples.
Moana has always yearned for freedom, and in order to find the legendary mysterious island, she embarked on a voyage alone. During the journey, she partnered with the demigod Maui, met coconut pirates, crab monsters and the legendary demon Teka, and became the most adventurous princess in the Disney movie series by virtue of her bravery and strength.
5. Disney Merida Merida in "Brave" is a Scottish princess in the 10th century. Bravery and freedom are synonymous with her. In the movies, her hair is always huge, bold, incredible, and you can never ignore it. A disheveled fiery red hair embodies her reckless character, she is rebellious, brave, tough, and has the distinctive characteristics of a boy. In addition to her fierce personality with her wild and unrestrained fiery red hair, Merida also has a soft side, especially when she is with her eccentric triplet brothers.
6. Disney Pocahontas Princess Pocahontas in "Pocahontas" is the daughter of an Indian chief. She has big black eyes, lips like rose petals, long black hair fluttering in the wind, a fit body with looming muscles, and those pair of no slender legs.
When facing the British gold diggers, she was not timid and avoided the conflict between the two armies with her wisdom. At the same time, with the help of Granny Willow, she learned to listen to the voice in her heart and follow the colors in the wind to pursue the true meaning of life.
7. Disney Ariel Princess Ariel in "The Little Mermaid" is a lovely little mermaid, the youngest daughter of King Triton, who has the most beautiful singing voice in the world. Wine-red curly long hair is as smooth as a begonia, emerald green eyes are like a calm lake, fish tail is also crystal green, her hair can spin underwater, and she likes to comb her hair with a fork, whenever she doesn't know When it comes to dealing with emotions, she messes with her hair. Ariel is constantly interacting with her hair, which is a huge part of her identity as a mermaid.
8. Mulan In ancient China, there was a cheerful and kind-hearted girl named "Hua Mulan". Come to glory, and later joined the army instead of his father. Her hair is so pretty whether it's neatly coiled up or down in the army, the scene where she cuts her hair with a sword is unbelievable, she's not a super hair-focused character (busy saving China!), but still looks always Be neat and ready to fight.