5 Steps to Make Your Curly Hair Pop
Aug.14,2017
Curly hair has a well-suited reputation of being difficult to manage. The weather affects it, it's prone to breakage and let's face it, frizz is a daily battle. But what if we told you that gorgeous curls are possible without all the fuss? We're sharing how to get the most out of your curly hair. Yes, we put a lot of focus on styling and taming our curls, follow along with these five simple solutions, stick with them and watch your curls pop: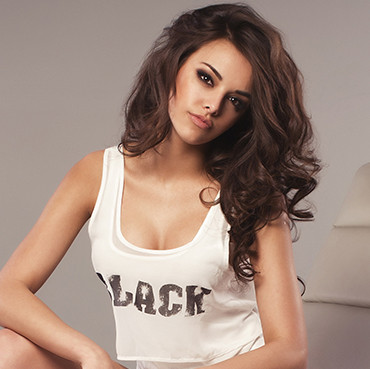 1.Use a microfiber towel or thick t-shirt to dry your hair.
Remember to squeeze gently not rub in order to preserve your natural curl pattern and prevent frizz.
2.Use COLD water when styling.
Cold water seals the cuticles and makes for shiny, more manageable hair. If you need to rehydrate your virgin human hair extensions while styling it into a wash and go set; drop a couple of ice cubes in a spray bottle filled with cold water and use it to spritz your hair. This will ensure that your hair looks moisturized and shiny. Cold water is also the best moisturizer for your hair.
3.Prevent excess frizz.
Excessive manipulation, while your hair is damp, can disrupt the curl pattern causing frizz and curls that are nonuniform-ed. Instead, manipulate hair while soaking wet using your ice-water spray mixture to rehydrate when necessary to prevent excess frizz.
4.Invest in a wide-tooth comb.
Something about this brush brings out the best in most curls, kinks and coils. Remember to thoroughly detangle hair prior to using your comb to eliminate mechanical damage from brushing tangled hair while wet. Finger detangling can take hours on thick, curly hair, so if you're crunched for time section off your hair and gently work a wide-tooth comb throughout your strands, carefully detangling the knots and tangles to prevent breakage. This works best on hair that is coated with detangling butter or wet, while in the shower.
5.Use a shampoo/CoWash specifically formulated for curly hair.
Put down the shampoo bottle. Daily washing can wreak havoc on your curls, stripping them of the necessary oils they need to stay healthy and moisturized. Aim to cleanse your hair no more than once a week, or once every 2-3 weeks. When you want to refresh in between wash days, co-wash or water wash in between shampoos. To make your curls even happier, apply the deep conditioner while you're in the shower allowing the steam to help seal in the moisture.
Julia curly hair is 100% Human Remy virgin hair. These curl hair waves are luxuriously soft and bouncy! We have virgin Brazilian curly hair, Malaysian curly hair weaves, Peruvian curly weave bundles and Indian virgin curly hair. Our body wave is easily blended with most hair textures and styled easily! We make the female as our guide customer, use the special design to transmit the warm, romantic, free elegant and delicate to you.
Comments are Closed for this post.