5 Simple And Chic Christmas Hair Ideas
Dec.08,2022
Christmas is coming, followed by family gatherings, company dinners, and out-of-the-street appointments. The hairstyle we need is a bit beyond our daily life. But don't worry, whether you have long hair or short hair, we recommend a series of hairstyles for Christmas.
These can be done at home, and they are especially brilliant. Most importantly, they are in line with the Christmas theme.
Christmas Hair Color
It's just Christmas and winter, and the cold weather coupled with the haze may make people feel depressed. It's recommended to add bright colors to the styling. Here are some hair colors with different shades.
Reddish Color

Ginger Brown Color

Black Hair Color

Ombre Hair

613 Blonde color
Christmas Hair Accessories
There is a lot of work to be done before Christmas, including buying gifts, baking snacks, cooking food, cleaning the room, and preparing Christmas cards.
These things will make it easy for you to forget something. To make your Christmas preparations easier, we have compiled a list of Christmas hair accessories: to help you look charming in Christmas photos! Don't forget when you are busy.
Christmas bow

Christmas headband

Christmas hairpin

Reindeer in hairband

Hairpin artificial

Diamond
Christmas Hairstyle Recommendation
1. Christmas Tree Braid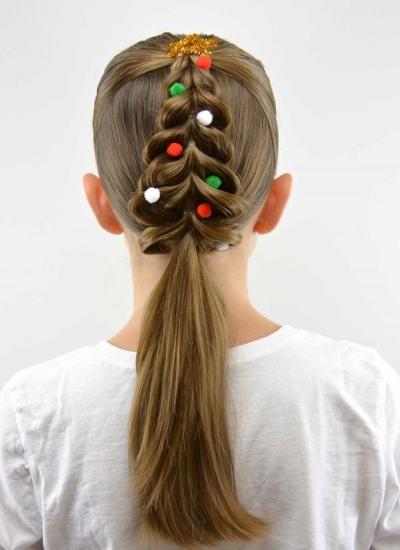 To directly reflect the Christmas theme, you can weave your hair into a Christmas tree. This hairstyle is very suitable for blonde girls. First, divide the hair into two parts, the top and the bottom, and fix it with a rubber band; Then divide the top into two parts, the upper part into two parts, and take out the hair on the lower part from the middle of the divided two parts, fix them with clips, and fix the other two parts with black rubber bands.
By analogy, be careful not to get the Christmas tree too close. Finally, braid it with the bottom hair and decorate your tree with red, green, or white clamps.
2. Pink Glitter Buns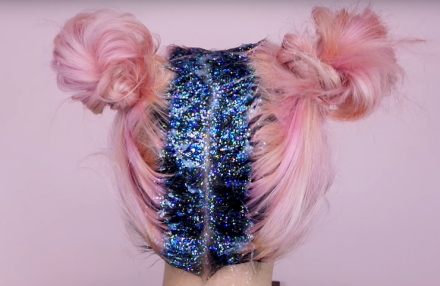 Pink hair is a fashionable hair color, which can be said that every Millennium girl wants to try, full of vitality and boldness. First, tie the colored hair into a pair of high ponytails with a rubber band, then turn the hair around to make two hair bangs, then mix the favorite glitter with hair gel and apply it on the hair, and the hair styling is finished.
This dreamy color hair can be matched with pink eye shadow, echoing each other, and it is the luckiest in tan to dark skin color, which makes the whole person look great.
3. Vintage Wave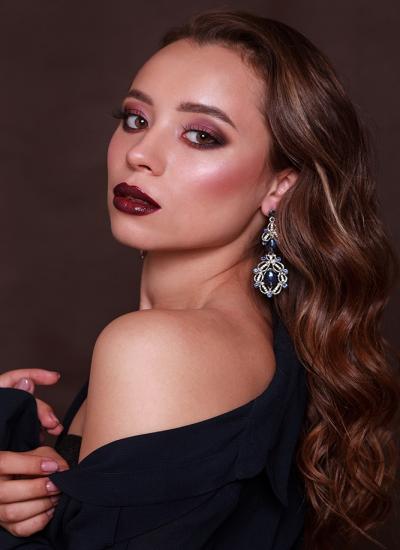 The 1920s was a very decadent era, in which body Weaving was a very popular style. Use a big curling iron to divide the hair into several parts. Wrap the hair on the curling iron in batches for 10 seconds, and then spread it out slowly. Add some styling spray to the root and middle of the hair, and apply some anti-manic agent at the end.
Being natural and casual is the key to restoring ancient ways. Blow-dry your hair with a hair dryer to make it fluffy, then apply big red lips. If possible, tie a ribbon and a top hat.
4. Sparkly Hair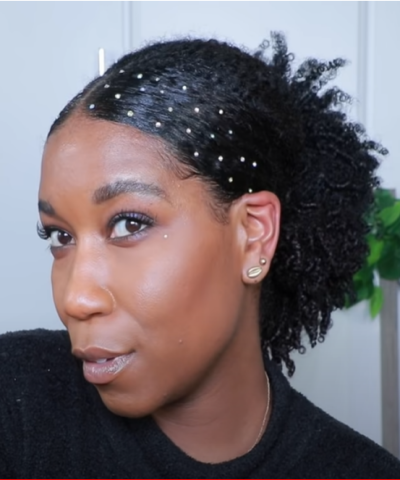 If you are in a hurry and want a different hairstyle, you can try Sparkly Hair, which is very eye-catching. Wet your hair with spray, divide your hair into left and right parts, comb a small part close to the hairline with a mouse tail, dip hair gel with an edge brush and brush it on it, and select sparkly hair pins to clip it on your hair in sequence.
Or use rhinestones and sequins instead of a sparkly pin. You don't need to braid your hair in the whole process, just prepare some hair accessories in advance.
5. Bantu Knots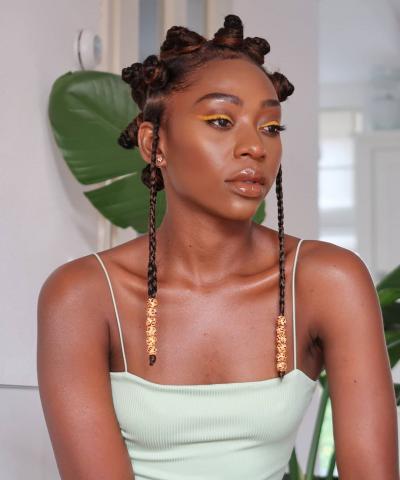 Bantu Knots Banjie, stars like Rihanna and Beyoncé have done this hairstyle, a hairstyle in which the hair is cut, twisted, and entangled so that the hair itself is stacked to form a spiral knot. Divide the hair into four square parts and fix them with clips.
Divide the square parts into two twists, twist them with your right hand, hold the bottom of the knot with your left hand, then tie the twist into a knot. The tighter the twist, the better. Plug it with the tip of the rat tail comb.