5$ More Make Into a Wig
Dec.20,2019
Ladies who like beauty purchase human hair bundles with closure or frontal to make a wig. It is a good way to create your own hairstyle. But it takes more time, here is good news to change it. Only pay extra 5$, Julia hair can help you make human hair bundles with closure or frontal into a wig. Come and have a try!
If you have your preferred hairstyle, you can tell us your capsize, the hair density, and the hair length you want after you purchase our hair weave with closure or frontal. We will give you a satisfying result. Today let us introduce the activity detail:
Buy any hair bundles with closure or frontal, add 5$ make into a wig.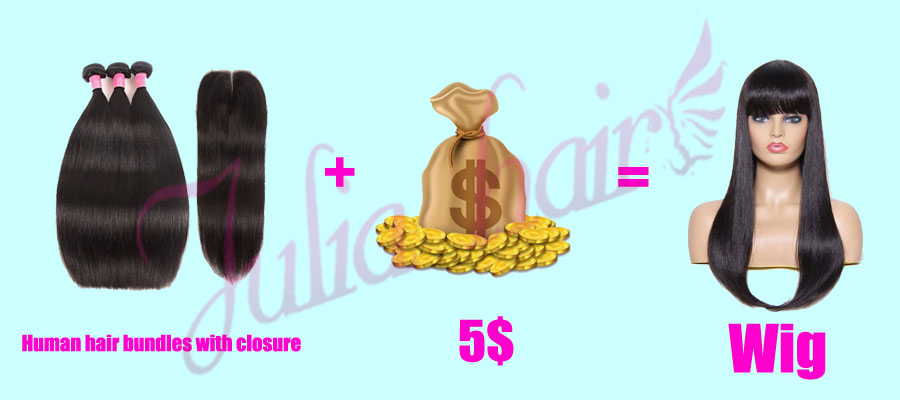 There are many hairstyles you can choose: body wave, straight wave, curly wave, deep wave, and loose wave, etc. No matter you like Brazilian hair, Peruvian hair, Indian hair, or Malaysian hair. All these hair textures we have.
This way not only save your money but also free your hands.
Advantages for 5$ more make into a wig
Customized your own capsize. No matter your head is small or big, there are 3 types that can be chosen: small, middle, and large. The range of circumference: 54cm to 58 cm which is international capsize. When you want to customize your own wig, you should know how to measure your own wig, give us the accurate capsize. Please reference this chart on how to measure your head size.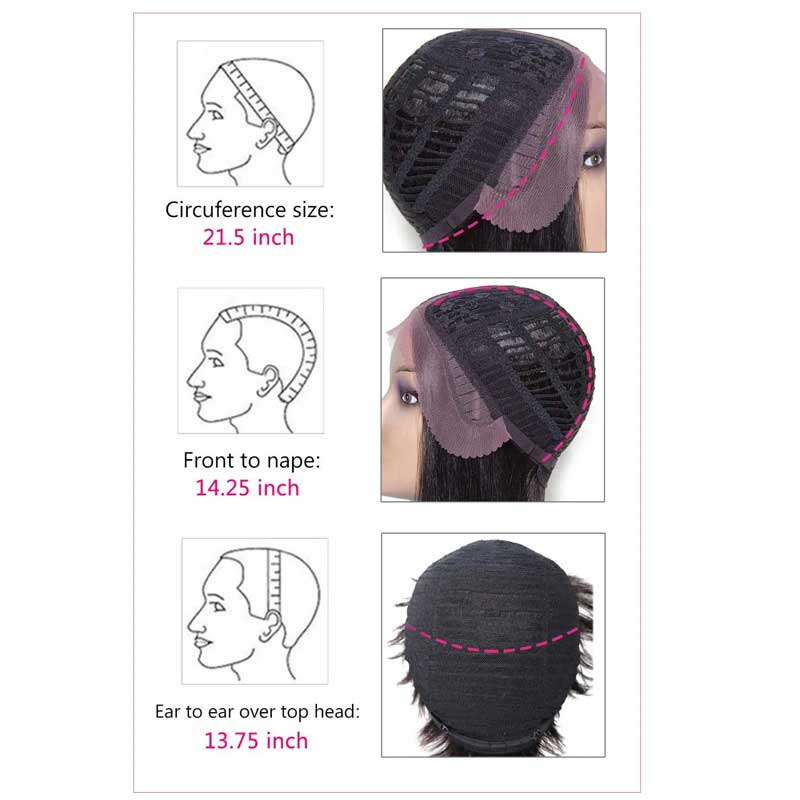 Customized the hair density. If you need hair thick and full, you can customize high hair density. That doesn't mean the thicker, the better. It depends. There is a range about the hair to create the shape of your hair. So the hair wig completed by different lengths of hair. The matching set hair bundles with a closure which can meet the requirement.
Exquisite lace wig craft. They are 4 lace wigs are available. Full lace wig, lace front wig, fake scalp lace wig, and common lace wig. The most expensive is the fake scalp lace wig which makes your wig invisible and undetectable with a special craft, please reference what is a fake scalp wig to know more information. The common lace wig is the wig made by hair bundles sew-in on the wig cap. It is made by machine, so the price is cheapest. If you want to choose a cheap price with a high-quality invisible effect, you can choose the lace front wig.
Short time to complete. After you place the order about hair bundles with closure or frontal, we transfer your information to the hair masters. They will finish your wig within 3 days, then you will get your wig one week around. So if you want to customize a wig after purchasing human hair bundles with closure or lace frontal, please let us know.
As follows, we will recommend 4 best selling hair bundles with closure to you for reference.
No.1 Julia Peruvian Virgin Hair Body Wave Lace Closure With 3 Bundles Human Hair Weave
Top Quality Peruvian Virgin Hair Body Wave Lace Closure With 3pcs Human Hair Weaves 100% Peruvian Lace Closure free part, middle part, and three-part. The length of hair bundles from 8 inches to 30 inches, the lace closure from 8 inches to 20 inches.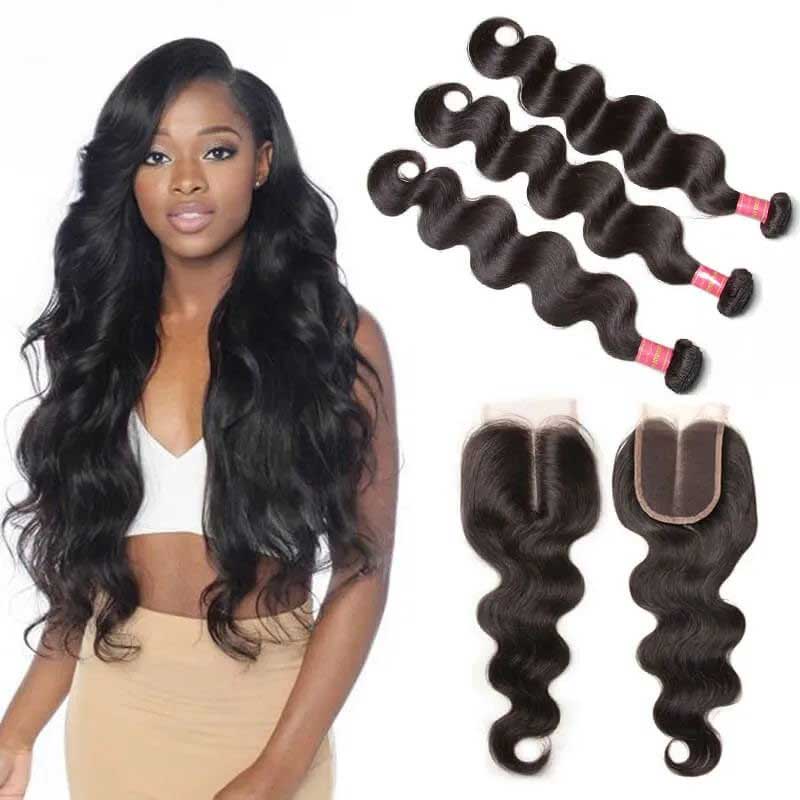 No. 2 Julia Brazilian Ombre Body Wave Hair 3 Bundles With Closure Three Tone T1B427 Best Ombre Hair Closure
Julia New Arrival Brazilian Ombre Virgin Hair Body Wave 3Pcs Hair Bundles With Lace Closure T1B427 Hair Color Best Brazilian Human Hair Bundles With Closure For Sale. The only free part lace closure is available from 14 inches to 18 inches. The hair weft length from 16 inches to 26 inches.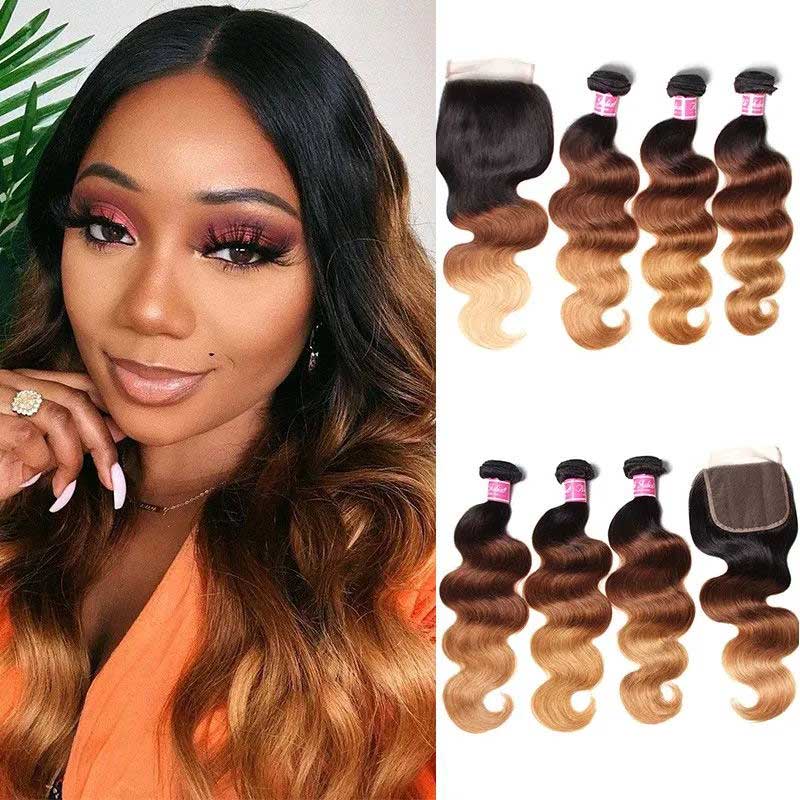 No.3 Julia 3Pcs Human Virgin Brazilian Hair Straight Bundles With Lace Closure
Julia 100% Unprocessed Human Hair Straight Wave Brazilian Human Hair Bundles With Lace Closure Virgin Brazilian Hair Straight Lace Closure And Affordable Brazilian Human Hair Weave For Sale. The lace has a common light brown and transparent lace when you purchase the lace closure, please make sure to check it carefully.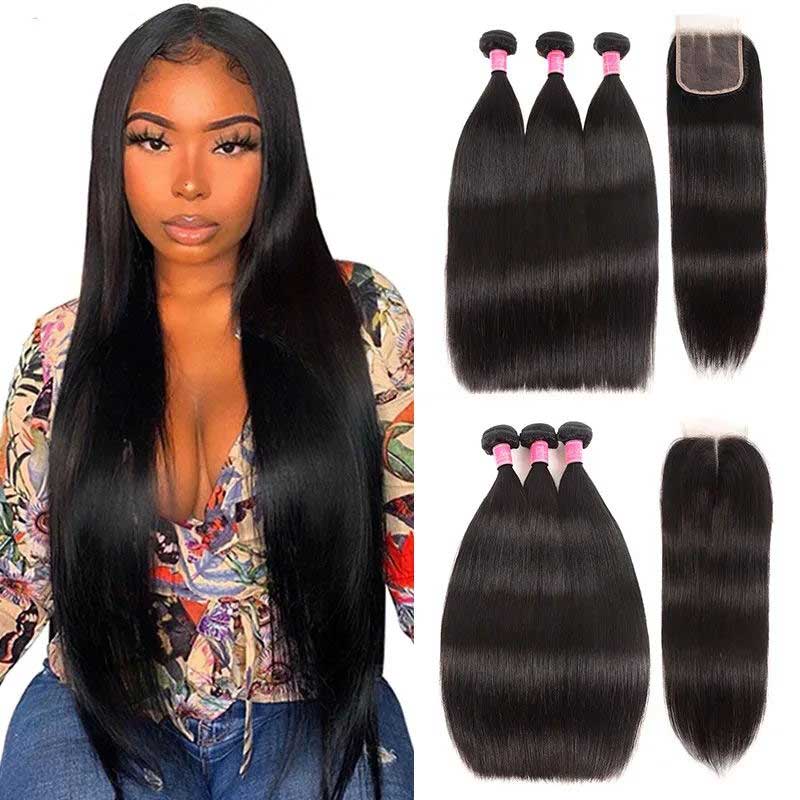 No.4 Julia 3Pcs Loose Deep Human Hair Weaves With Lace Closure Soft Wavy Hair Bundles With Closure
Julia Natural Black Human Hair Loose Deep Human Hair Bundles With Lace Closure Best Human Hair Loose Deep Hairstyle Online For Sale. Can Be Bleached or Dyed. Tangle-free, shedding free, shiny and glossy, no lice, no split. Healthy and thick ends.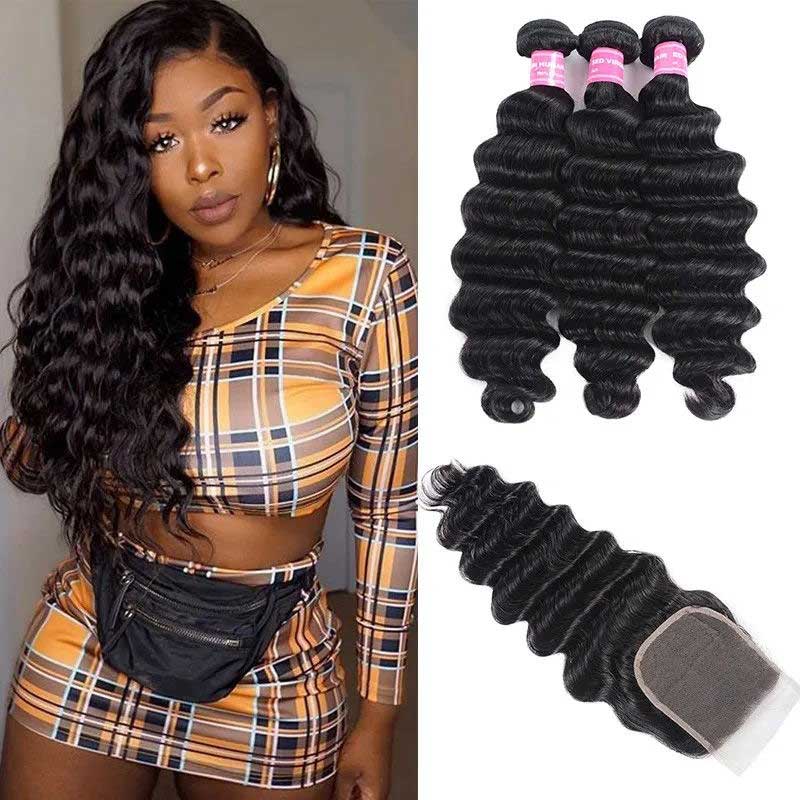 Are you ready to try? But one thing should be paid attention, once the wig is customized, it won't accept return and exchange. Please don't worry, our hair masters are professional, so they will make a fit best one for you.
Come Julia hair and try 5$ more make into wig give a special experience.
Welcome and shop now!