5 Natural Humman Wigs And Tips On Choosing A Wig
Check What Customers Are Discussing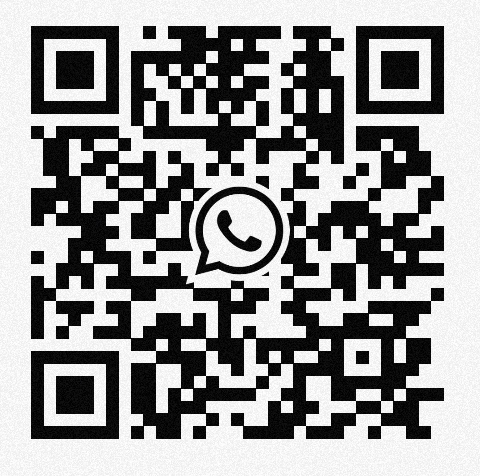 Scan The QR Code
Jul.14,2023
Wigs should be comfortable and breathable while looking natural, come in a variety of colors and be made from human hair. This blog can help you on how to choose the right wig for your needs!
What kind of wig looks the most natural?
1. Virgin hair wigs
Natural hair wigs provide a realistic look full of shine and body, with each strand flowing in a convincing manner. Pair your hair with the right lace and it'll be hard to convince someone it's not growing from your scalp! With 100% real human hair, you can style your everyday any way you want. You can even dye your wig, but keep in mind that chemicals can weaken your hair.
2. Wig with pre-bleached knot
Wig knots help secure hair to the lace and prevent hair from falling or falling out. Bleached wig knots, you will find the knot color is similar to your skin tone. This also gives your wig the appearance of "growing directly from your scalp". At the same time, with a seamless hairline, it will give you a more natural look.
3. Pre-plucked hairline wig
Ready to learn another secret to taking natural wigs to the next level? If you choose an unplucked wig with a thicker hairline, it's easy for onlookers to notice that your wig looks fake. And the pre-plucked wig means your wig has a natural hairline, after all the baby hair has been plucked with tweezers, the edge of the wig is less dense and the hairline will look natural. Just look for the words "clean" or "pre-plucked" in the hairline description.
Some Natural Hair Wig
1.Pre-cut Wear And Go Wigs
As the name suggests, pre-cut lace wigs are wigs that cut lace into lace wigs in advance, leaving only the required lace length at the hairline. No glue no gel needed, can be installed in 3s, super easy to wear and take off, and with good air permeability, it is an ideal choice for wigs in summer. 1)If you are looking for a natural look, with a lot of hair, high-quality transparent lace, and a clean hairline to match, JuliaHair's water wave straight lace wig will definitely not let you down! By displaying the clean melted hairline and pre-bleached knots, you can enjoy the natural appearance directly from the packaging without extra work. You will love the hairline, which melts easily and creates imperceptible makeup. 2)Want a neat hairstyle to show your personality? Don't hesitate-JuliaHair Bob Lace's wig will meet your needs well. Lace sizes are different, including 6x4.75 Pre Cut Lace-Silky Straight, 6x4.75 Pre Cut Lace-Yaki Straight, and 13x5 T Part Lace-Silky Straight, which can be selected according to your own needs. Because, unlike ordinary hair clips, it does not directly exert tension on the scalp. Designed for perfect integration, women of all skin colors can show this 100% real-life wig in a credible fashion. 3)Want to combine luxurious vitality with a new natural appearance? Julia's hair upgrade 6x4.75 pre-cut lace body wave wig has beautiful loose wavy hair, which will make you wonder why you didn't try it earlier! It is pre-cut, the lace is 6x4.75, and it is a ready-to-use glue-free device. If you are looking for a new hairstyle, its transparent lace and clean and melted hairline will blend in easily.
2. Curly Edge Wig
This curly edge wig, as the name implies, is a wig with natural edges or hairlines. The hairline of this wig type has a layered edge, which makes the hair appear from thin to thick. As one of the most natural wigs on the market, this is to imitate the real human hairline. In summer, girls put on new hairstyles and colors. This honey-blonde water wave highlighted can give off a soft golden luster in the sun, which is suitable for bright spring and summer, and can also bring warm breath in autumn and winter. Suitable for all skin colors.
3. Transparent Hd Lace Wigs
HD lace wigs are made of a special kind of Swiss lace, but they are different from Swiss lace. HD lace is thinner and thinner than ordinary Swiss lace, and it is carefully made and expensive to ensure top quality. This lace type is very suitable to blend in with your skin.
Tips On Choosing A Wig
1. Density
Density refers to the thickness of the wig, ranging from 110% to 250%. The higher the density, the more hair volume. JuliaHair's wigs are generally high-density, and the purpose is to help customers present a fuller appearance.
2. Wig cap size
The size of a wig cap is just as important as its style. If the wig cap is too large, people will judge your wig to be a wig because of its loose fit. If the hat is too small, your natural hair may not fit and you will feel uncomfortable. With the perfect wig cap size, your wig will fit securely and stay in place realistically.
3. Hair length
While the hair length settings on your device don't have much effect on whether a wig has a natural look, keep in mind that styles look best when the wig wearer matches their facial structure and confidence level. Choose the hair length that suits your daily grooming and wearing. After all, what matters is whether your new look suits your styling needs.
4. Face shape
While the shape of your face is not the determining factor for whether a wig will be authentic, choosing a wig that fits your face will give your look a new level of believability. If the oval face is suitable for any style, it is recommended to choose a large wave wig for a round face.
5. Comments
What better way to pre-determine the quality of a wig than to listen to the opinions of other people who have already purchased wigs? YouTube reviews are like a goldmine of useful insights into how a wig looks, how to style it, and whether the look actually works for you. Read the reviews for more useful content.