11 Easy Hairstyle For Christmas Morning
Dec.18,2017
Christmas Day is the most long-awaited holidays for most people. Celebrating at work, at school, in the family circle or partying with friends, you certainly want to look special. A lovely hairstyle that really flatters can make your whole look. That's why it should be chosen as carefully as your outfit.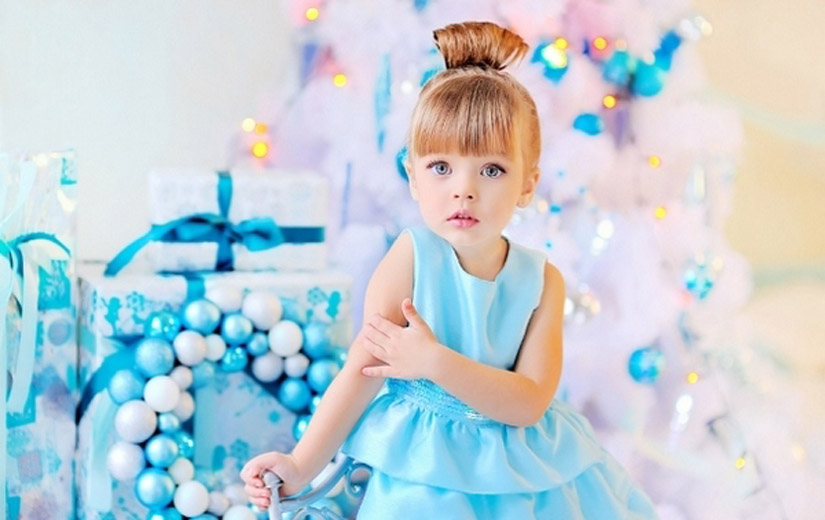 When Christmas morning comes, you don't want to waste time struggling with your curling iron when you could be downstairs opening presents and spending quality time with family. You can use virgin hair extensions to add hair length and volume. Instead, try these super easy hairstyles you can quickly pull together to look pulled together for Christmas morning.
Triple Braided Bun
For a bun with a bang, all you really have to do is make three braids and knot them together. The result is a really beautiful ornate bun that looks fabulous but only takes a couple of minutes to achieve.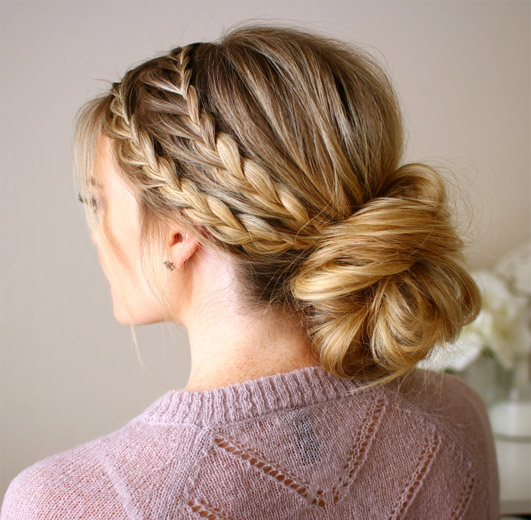 Fabric Maiden Braid
This hairstyle isn't particularly groundbreaking, but combine it with a silver or red glittery ribbon and there you have yourself a simple yet effective hairstyle perfect for any Christmas party or dinner.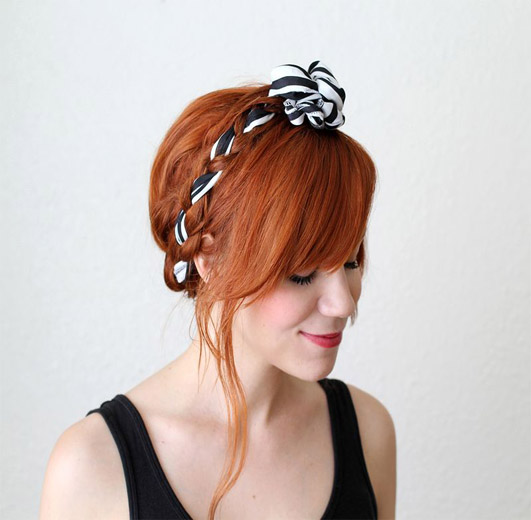 Multi-Elastic Ponytail
Try tossing your hair up into a high pony and adding a few clear elastics for extra texture. The results are simple yet interesting, and you can even tie a ribbon to the end of the ponytail for a more festive look.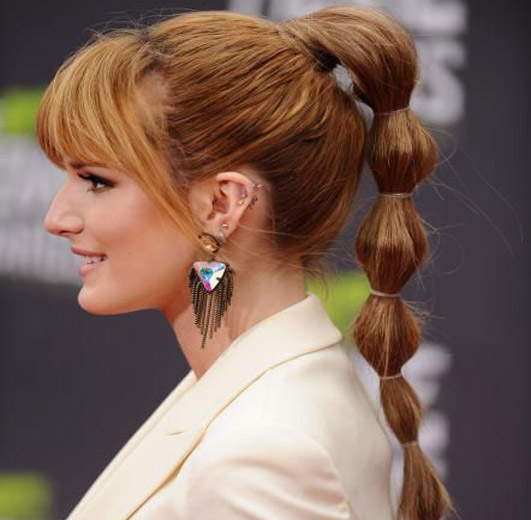 Glossy Waves
Go polished, but not fussy, with a soft, glossy wave. Use a large barrel curling iron to create big, loose curls, then brush through to break up the wave, which results in the smooth "flowing" effect. Finish it off by using a generous amount of soft-hold smoothing cream all over your hair, avoiding the roots to keep a bit of volume intact.
Long Bob with Side Braid
For women, the hairstyle possibilities are endless, and it concerns not only casual hairstyles but pretty holiday hairdos as well. This look is more casual than you would expect a party look to be, but it is still incredibly chic. Here, you have a slightly tousled long Bob that is gracefully accentuated with the presence of a delicate side braid.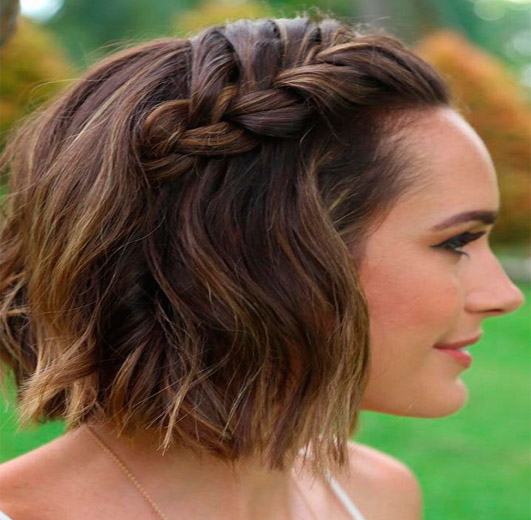 Low Twisted Chignon
Chic, elegant and pretty are the best words to describe this lovely holiday updo. Here, you have a chignon that is worn at the nape of the neck while the front is lightly twisted on the side. The rest of the hair is very sleek and polished, which is the perfect canvas for the simple silver headband pushed towards the crown.
Side Braid and Wavy Pony
The greatest thing about a well-placed braid is that it can transform even the most understated hairstyle into something truly gorgeous. This extremely long wavy pony is worn to the side and combined with a half-braided crown, also placed on the same side. The crown is lightly teased for added height and a nice element of drama.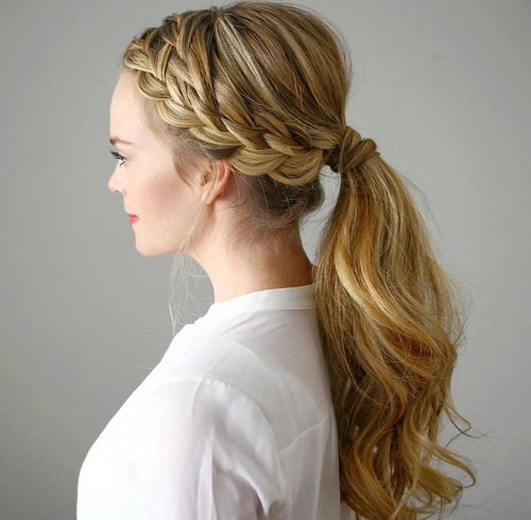 Half-up Knots
This pretty half-up hairstyle is perfect for just about any hair length. Simply take two pieces of hair from either side of your head and tie them into a double knot behind your head. Pin into place and you're done!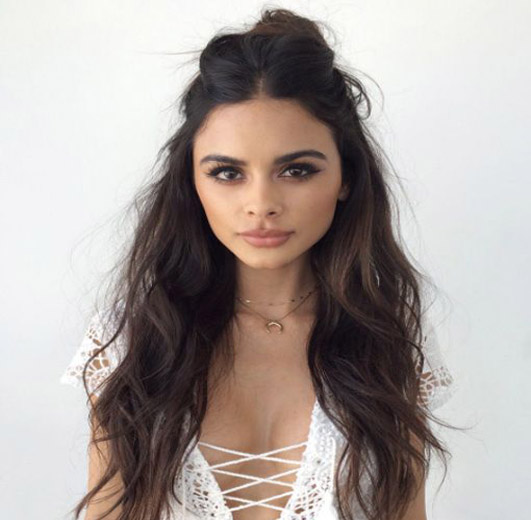 Ballerina Bun
You can't go wrong with a polished bun for Christmas morning, and I love how this twisted version is a touch more romantic than the typical topknot. Start with your hair in a high ponytail. Divide the ponytail into two sections and create a twist. Then wrap it around into a bun and pin.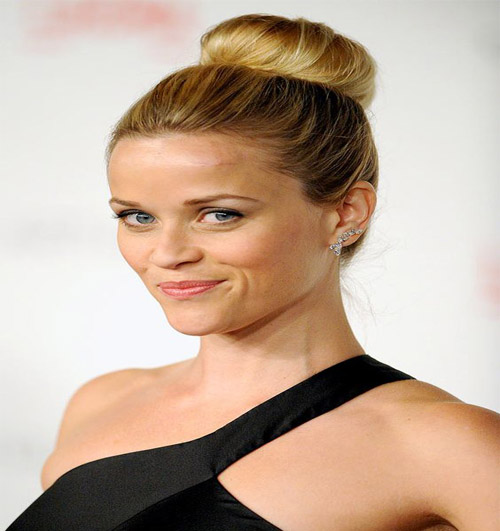 Half Up With A Twist
A half up hairstyle has its place at any occasion—it's a classic, and something about the way it frames your face makes it super flattering and even slimming. This variation takes a simple look and makes it a little more interesting, courtesy of a twist at the back of the head. For a simplified version, take a front section from each side of your head over each ear, then twist into a knot and pin in place from beneath to conceal the pins.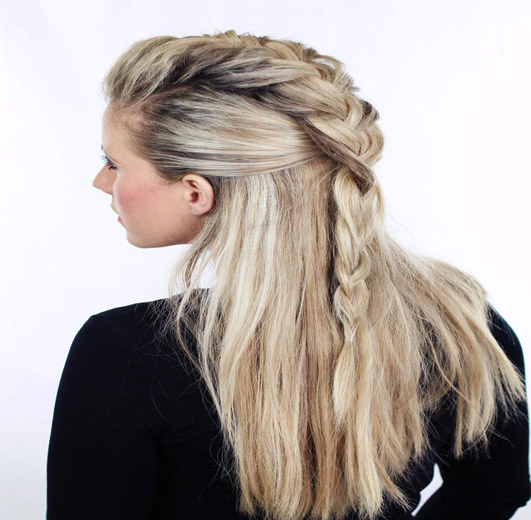 Double Knotted Ponytail
Another great alternative to the ponytail is this double knotted look. It's literally just a double knot using your own hair! The key is to use texturing spray and a couple bobby pins so the style holds.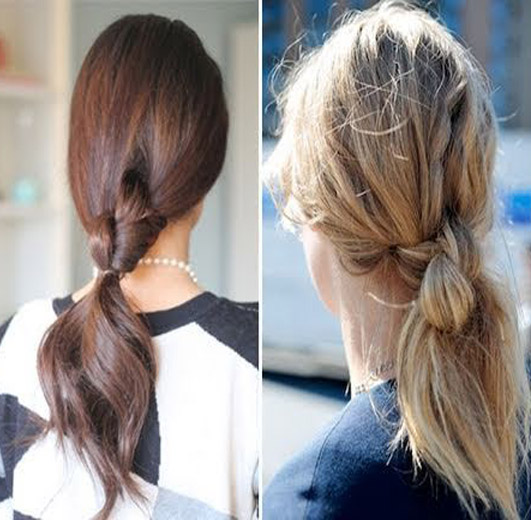 If you want to learn more easy hairstyle for Christmas Day, you can watch this video. However, be sure to share this video with your friends so they can have pretty hair Christmas morning too.
Our Christmas morning hairstyles are not exactly something we're proud of, but our beauty looks for the night's festivities are another beast entirely. It's the most wonderful time of the year, and Christmas Day is our last opportunity to rock the festive holiday hairstyles we've been holding out for since last Christmas, so we must have the attractive hairstyle. If your hair is short and thin but you want the beautiful Christmas hairstyle, you can buy the best virgin hair bundles with closure and human hair weaves to finish your different and beautiful hairstyle.
Comments are Closed for this post.