10 Cutest and Easy Beach Hairstyles To Try This Summer
Apr.08,2021
The summer is coming and this is the season for getting our hair out of our face and off the neck, and the beach is the first place we think of when it comes to where we want to spend a bulk of our time this summer.
You have the perfect swimsuit, the weather is gorgeous and you found the cutest pair of sandals. You apply light makeup, take a look in the mirror and think what are you going to do with your hair?
Planning a fun beach day or maybe a vacation? You're probably looking for some cute hairstyles that will stand up against the sun, wind, and water.
Whatever your hair length or type — short, medium, long, straight, wavy, or curly — you'll want a style that will keep you cool, stay out of your face, and prevent knots and damage.
We've rounded up the cutest and easy beach hairstyles for you to try for summer and beyond. These summer hairstyles are all pretty simple that you can create in just a few minutes — and will leave you looking chic all day long.
Top 10 Beach Hairstyles For You
Beach Hairstyle #1:Easy & Beautiful Hairstyle With Headband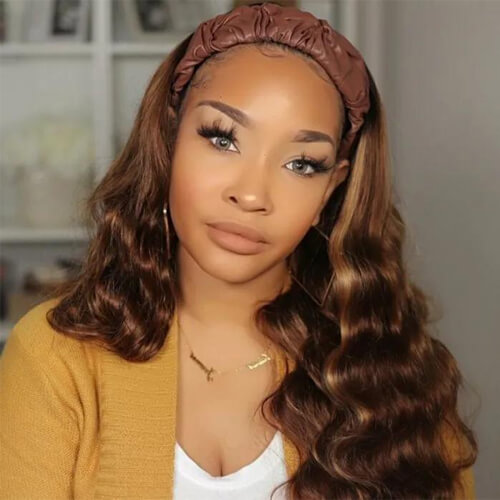 One of the biggest trends for summer 2021- headband wigs. Absolutely gorgeous and suitable for all types of hair. Plus it gives a playfull wink.
Hair Details In The Picture: Honey Blonde Headband Body Wave Wigs
Beach Hairstyle #2: Headband Beach Waves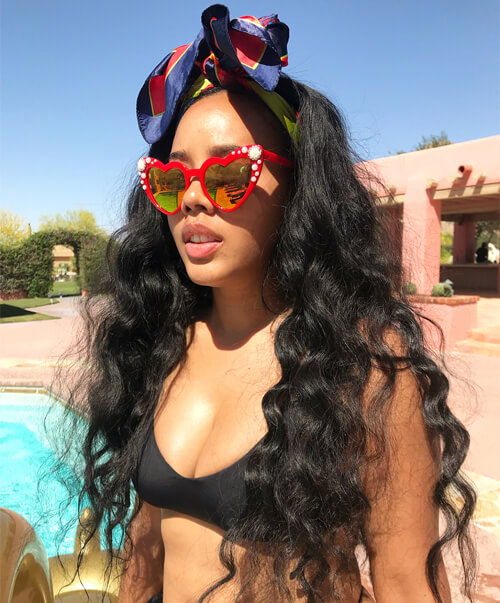 Leave it to Julia Hair to come up with yet another genius beauty hack for beach waves that don't require heat styling. Using a water wave headband wig, twist and wrap your hair around the base of the band to achieve that undone, straight-off-the-sand look.
Hair Details In The Picture: Headband Wigs Body Wave Hair
Beach Hairstyle #3: Top Bun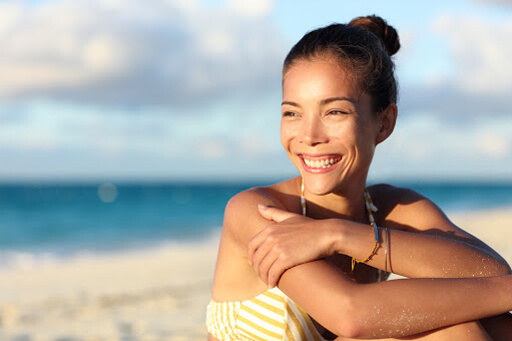 When your hair is extra-long, finding a cute, chic way to wrap it up can be tough. But a top bun is a great go-to style for when you want to wear it away from your face (or are just having a particularly lazy day).
Hair Details In The Picture: 13x4 Lace Front Body Wave Wigs
Beach Hairstyle #4:Fishtail Braid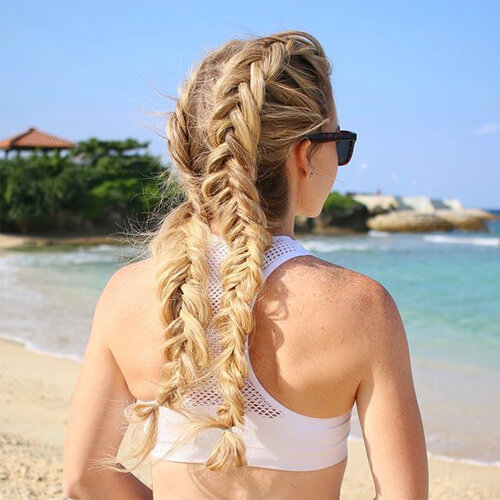 Braiding your hair is a great way to keep strands out of your face and avoid tangling. This long fishtail braid is gorgeous and perfect for showing off your balayage tones.
Hair Details In The Picture: Brown Balayage Highlight T Part Body Wave Wigs
Beach Hairstyle #5: Short Half-Up Hairstyle
Prefer to wear your hair down but don't want to spend the day pushing rogue strands off your face? Opt for a half-up half-down hairstyle like so for a look that's equal parts pretty and practical.
Hair Details In The Picture: Ombre Honey Blonde Short Bob Wig
Beach Hairstyle #6: Colorful Headband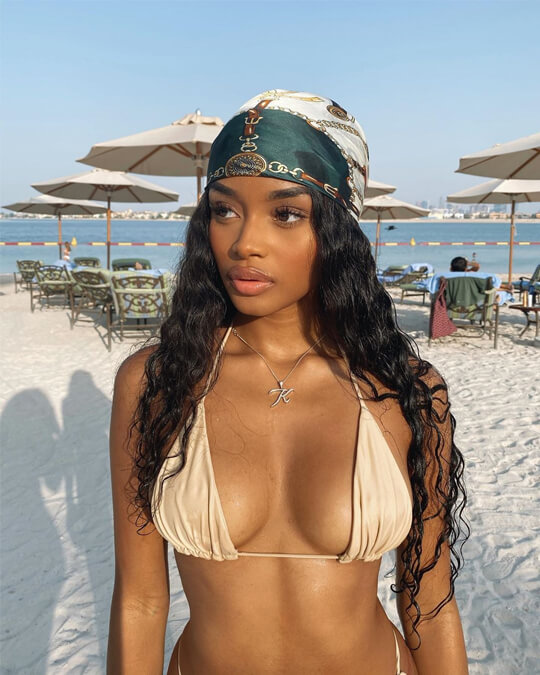 Bring a pop of color to your look with a bright headband. This is a great hairstyle to help keep you cool that's really easy to do. Better yet, it will help keep your hair back so you don't have errant strands falling in your face on hot, sticky days.
Hair Details In The Picture: Curly Hair Headband Wigs
Beach Hairstyle #7: Long Straight Hair For The Beach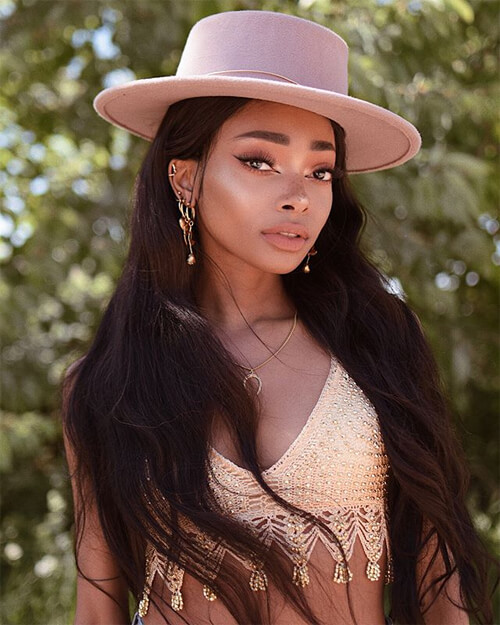 If you love the naturally straight hair you get after swimming in the ocean, you definitely don't need to wash it all away in the shower. Top your look with a hat to cover oily roots and extend your style as long as you want. It'll also help protect your face from the sun, which is always a bonus.
Hair Details In The Picture: Straight Hair Lace Front Wigs
Beach Hairstyle #8: Two Braids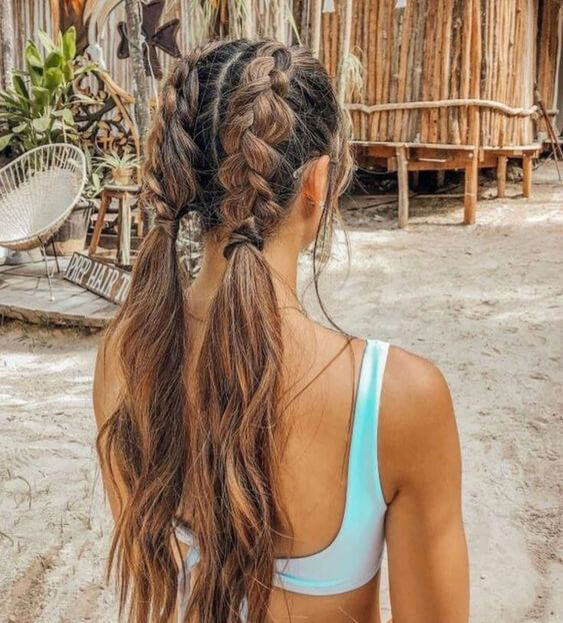 Two braids is a simple look we all know and love, but incorporating some smaller braids into the mix gives it something a little extra. This style won't take much time, but all of your friends will think you're a hair guru who knows all of the great styling tricks.
Hair Details In The Picture: Brown Highlight Lace Prat Straight Wigs
Beach Hairstyle #9: Low Braid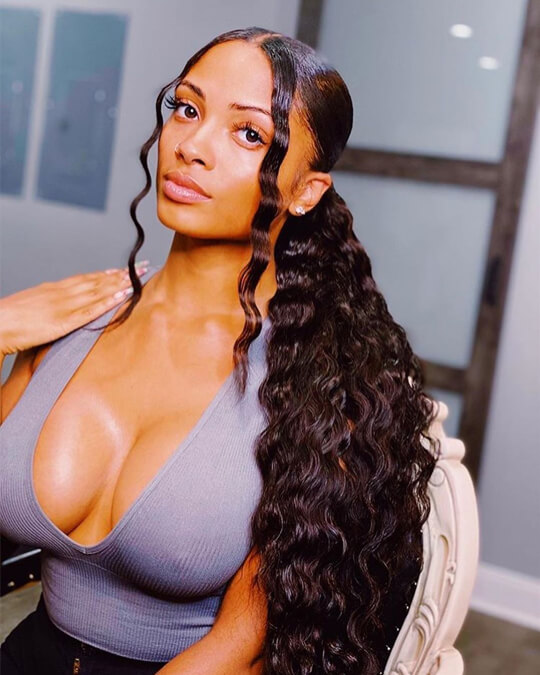 A day at the beach doesn't mean you have to have perfect hair-in fact, we love messy hairstyles for beach day inspiration! Braid a few sections around your head to get your hair out of your face, the look is effortless and cool but takes no time at all.
Hair Details In The Picture: Curly Lace Wigs
Beach Hairstyle #10: Flower Crown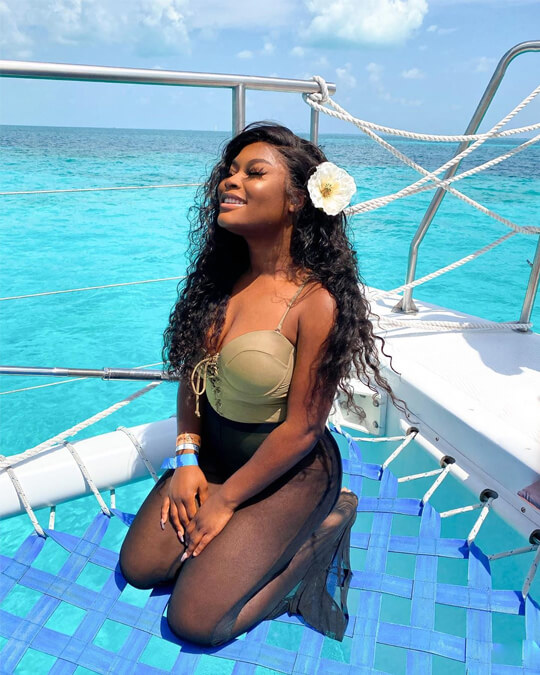 What's more tropical than having flowers in your hair? Wearing a flower crown or colorful fresh flowers is perfect for sunny beach days and taking pictures with your friends. The best part is a flower crown is an easy way to get noticed!
Hair Details In The Picture: Curly Lace Front Wig
Beach days should be all about relaxation and having fun that's why as much as we love complicated and unique hairstyles, we can still stand behind trendy, effortless beach-inspired looks! This summer, try out these different beach hairstyles every time you visit a beach and be ready to turn heads!
We hope you'll try out some of these inspirational and simple beach hairstyles. What are your favorite beach-inspired looks? Please tell me!