10 Easy Y2K Hairstyle Ideas to Satisfy Your Hair
Oct.28,2022
Y2k stands for the year 2000, and it is one of the most famous fashion concepts at present. The current fashion trend has returned to 20 years ago, so it can be said that fashion is a cycle.
Y2k is reflected in clothing, hairstyle, and makeup, and makeup is thin eyebrows, shiny lips, and thick bright spots. From sharp buns to tortuous parts and baby braids, the hairstyles in the 2000s are becoming the focus of attention. If you are interested in this, follow me to see what hairstyles are available.
1.Butterfly Clips
When it comes to y2k hairstyle, you must not forget the colorful butterfly clip, which is simple and easy to use.
First, take a small strand of hair on the left and right sides and weave it into three small braids. Then, clip some colorful butterfly clips on it, and then take some clips on the rest of the hair. This simple hairstyle is finished. If time is tight or you don't want any trouble, it is highly recommended to try this.
2. Heart Ball
The head of the ball is more delicate in shape, and the two tightly tied balls are full of playful feelings, and at the same time, they are full of vitality and vigor.
First of all, take two uniform parts at the top of your head, tie two soaring braids, and let the rest of your hair down naturally; Then divide the braid into two parts, roll it up to the left and right sides, and then tie it up with a small black rubber band; Finally, adjust the curvature of the hair curls, and pay attention to hide the broken hair. Such a heart-shaped double ball head is finished!
3. Bantu Knots
In the early 2000s, bread hair of various sizes and quantities became popular all over the world. It can protect hair from water loss and breakage.
Bantu Knots is realized by forming a neatly coiled bun or knot on the hair part of the scalp. Divide the hair into several parts, select one twisted thread and wind it into a round knot, and fix the rest with clips. This is a popular pattern for protecting textured hair.
4.Braided Pigtails
Two neat high braids are used to complete the styling, giving people a sense of youthful vitality.
5. High Pigtails
Baby Spice promoted this high braid in the heyday of spice girls' careers, and recently this hairstyle has become popular again. Take two small strands of hair from the top of your head, tie them up with a small rubber band, then take a strand from the bottom and wind it up. Tie it up with a clip and apply jelly lipstick. It looks very cute and charming.
6.Flipped Ends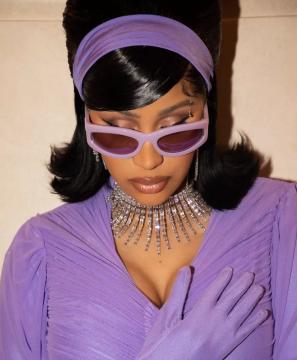 Cardi B used to wear a purple low-cut skirt, purple sunglasses, and hair bands, with Flipped Ends hairstyle, giving people a sense of retro fashion.
This hairstyle only needs a heating plate and a curling comb. Divide the hair into several parts so that everyone can take care of it. Use the heating plate to roll the hair outward, remember to stay for 5 seconds, then use a cylinder curling comb, and so on. The whole styling is done.
7. Face-Framing Updos
The facial frame line is making a comeback, and now it is thought that the thinner it is, the better it looks.
First, divide the hair into a zigzag shape with a mouse tail comb, then tie two low buns, take a small strand of hair from the middle, and let it spread around. Finally, randomly draw out two thin hairs and put them on both sides of the ears. This visually impactful hairstyle is finished.
8. Space Buns
The space bun style is fashionable and young, which can make your hair relaxed and comfortable.
Pull your hair into two ponytails and then wrap it into buns. It's best to mess up the whole appearance, which is natural and beautiful.
9. Beaded Braids
Beaded beads are popular accessories for women, which can add fashion sense to their hair. This is also one of y2k hot hairstyles. You can choose to braid your hair and decorate them with beads; If you don't want too much trouble, you can string beads directly.
10.Pixie Cut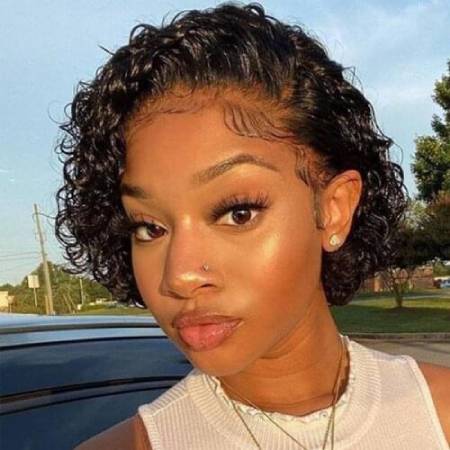 Elf cutting is bold and expressive, and it can perfectly modify facial shapes and features. No matter whether your face is heart-shaped, square or oval, you can choose this hairstyle and wear a coat of length or texture, which is sexy and avant-garde.